Building Canadian Capacity
The Canadian scientific community is consistently recognized internationally for its excellence in health research. However, without affordable access to the expertise and infrastructure required to translate discoveries into innovative therapies that are safe to be tested in the clinic, this world-class research will either continue to languish in the laboratory or will have to travel beyond Canada's borders to realize its full potential.
For example, the advent of disruptive biologic technologies has ushered in an unprecedented need for the highly specialized field of biotherapeutics manufacturing (biomanufacturing). Currently, there are significant gaps in Canada's ability to produce lifesaving, biologic-based medicines such as vaccines and therapeutic drugs at sufficient scale to meet domestic and global demand. Establishing domestic biomanufacturing capacity in Canada is critical to building a pipeline of novel therapies for the benefit of Canadian patients, and is integral to anchoring a robust, burgeoning innovation economy in the Canadian life science sector.
Guided by the expertise of its Research Management Committee and network investigators, BioCanRx recognized early on the importance of bridging the clinical translation gap and building up Canadian GMP biomanufacturing in accelerating the movement of cutting-edge immunotherapies into the clinic for the benefit of Canadian patients. Over the past six years, BioCanRx laid the foundation to meet current and future health challenges by expanding access to critical translational biomanufacturing assets and bringing new biomanufacturing capacity online for novel therapies like CAR T.
The growing demand, in tandem with the increased number of approvals for new disruptive biologically-based medicines, led BioCanRx to expand its initial investment to apply a network approach to biomanufacturing. The BioCanRx biomanufacturing network functionally links existing Canadian biomanufacturing capacity and its highly qualified knowledge base, harmonizing standard operating procedures and best practices to support the unprecedented demand for high-quality biologically-based medicines. Through targeted investments in knowledge translation and training, the BioCanRx biomanufacturing network will promote the development of new innovations, guide the training of a qualified and competitive talent pool, and anchor Canadian biotechnology firms in Canada.
Expanding and Optimizing Canada's GMP Vector Manufacturing Capacity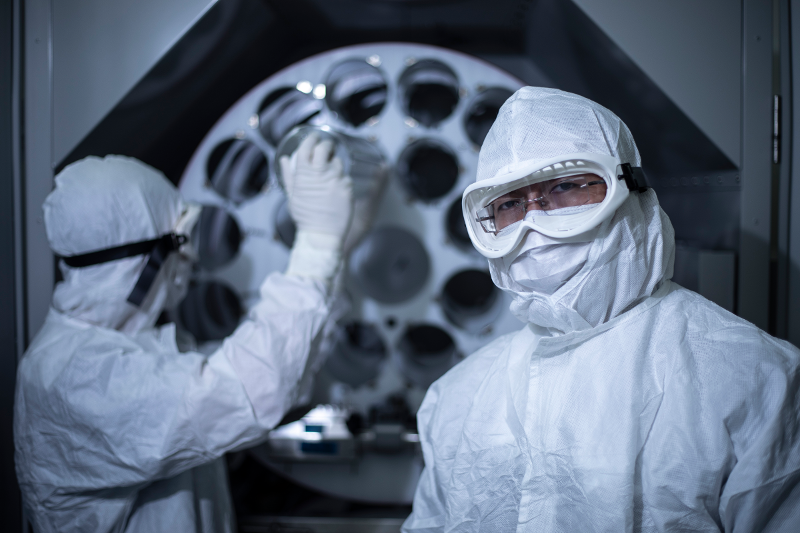 In a pre-COVID-19 world, there existed a critical, unmet global demand for access to biotherapeutics manufacturing capacity and expertise which was compounded exponentially with the emergence of the pandemic. Wait times to access services, such as clinical drug product manufacturing, were long - in some cases, more than 18 months. Biomanufacturing relied on the engagement of international organizations that were cost-prohibitive, limiting the number and rate at which new therapies were clinically tested in Canada.
To address this Canadian biomanufacturing gap, BioCanRx made targeted investments to support end-to-end GMP manufacture of virus-based therapeutics, inclusive of fill finish, to drive the evaluation of novel products in Canada. Leveraging investments made in both Cycle 1 and 2, BioCanRx is encouraging long-term sustainable growth within Canada's biomanufacturing sector by providing operational know-how, knowledge translation and training support to two of Canada's existing biomanufacturing facilities, the Biotherapeutics Manufacturing Center (BMC) in Ottawa, ON, and the Alberta Cell Therapy Manufacturing Facility in Edmonton, AB.
Through its targeted investments in viral vector manufacturing, BioCanRx is funding the growth and sustainability of Canadian biomanufacturing to ensure that researchers, clinicians and by extension, patients, have access to high-quality and affordable biomanufacturing to support the development and clinical testing of next generation cancer immunotherapies and therapies for rare diseases.
Cultivating Biotherapeutics Expertise
BioCanRx has put several strategic initiatives in place to create an academic to industry pipeline that addresses the significant skills gap in biomanufacturing that exists in Canada today.
In 2018, the Ottawa Hospital Research Institute's Biotherapeutics Manufacturing Centre (BMC), alongside partners Algonquin College, the University of Ottawa and Mitacs, established a first-of-its-kind GMP training program offering students "hands-on" training in GMP biomanufacturing (CanPRIME). In 2022, BioCanRx and its partners were awarded funding to take this program national in support of its POC cell therapy network, with the onboarding of five new CanPRIME training sites at GMP facilities in British Columbia, Alberta, Manitoba, Saskatchewan and Ontario.

Launched as "CanPRIME 2.0", this competitive program will offer HQP (college and university students) with eight-months of paid hands-on training at one of BioCanRx's training nodes, providing students with the opportunity to gain a functional understanding and practical application of GMP principles in a biomanufacturing environment. CanPRIME 2.0 has been purposefully designed to support up-skilling of new graduates and new-skilling of individuals eager to play a meaningful role in the biomanufacturing sector.
As a work-integrated-learning program, CanPRIME 2.0 will administer a standardized training curriculum across all training nodes that has been developed to address the requirements of the labour market and the needs of its trainees to gain the key knowledge, skills, and behaviors requisite to working successfully in a biomanufacturing environment. As part of its curriculum, CanPRIME 2.0 is the first program to offer students both on-the-job and off-the-job training, including funding support to access external training opportunities with other training partners and lab exchanges, and the integration of an online, GxP microcredential developed in partnership between Algonquin College and BioCanRx.
CanPRIME 2.0 will support the onboarding and training of more than 70 trainees from university and college at BioCanRx's training nodes, creating a pipeline of HQP armed with invaluable experience and marketability for future employment opportunities within the biomanufacturing sector. Employability of CanPRIME 'graduate' interns currently sits at 100%, demonstrating both the need and high employability of these GMP-ready individuals.
CanPRIME and its national expansion, CanPRIME 2.0, represent a unique and novel approach to provide experienced, job-ready individuals to provision industry, academia and not-for-profits with GMP advanced therapeutic product biomanufacturing know-how.
Building a Canadian Point-of-Care (POC) Network
Despite ongoing success treating previously untreatable disease with CAR T-cell therapy, access to this transformative treatment is largely missing in Canada. As with many personalized therapies, CAR T carries with it a significant up-front manufacturing cost and the use of GMP biomanufacturing facilities. To address this, BioCanRx developed a network of "point-of-care" (POC) manufacturing facilities across the country that provide greater access to innovative adoptive cell therapies (ACT) like CAR T for Canadian patients.