Training that supports Canada's emerging field of cancer biotherapeutics.
What is HQP?
HQP stands for highly qualified personnel. It includes trainees and research staff, but also personnel involved in supporting the translation of cancer biotherapeutics as they move from the lab to the clinic.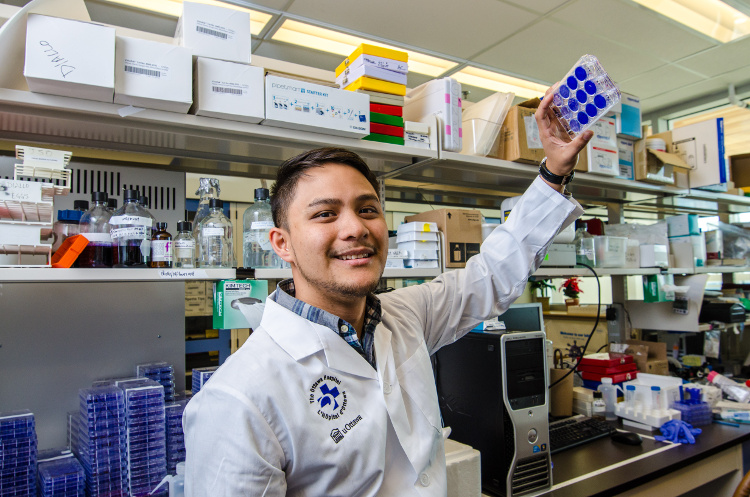 For us, HQP includes:
Students (undergraduate and graduate students from many different departments)
post-doctoral fellows
research associates
technical research staff
manufacturing staff
clinical research staff
Our commitment to your professional success
The BioCanRx mission is to build and foster a network that accelerates Canada's most promising biologically based cancer therapies into clinical trials. This includes providing HQP with opportunities to stay current in the field of cancer immunotherapies, the latest technological advances in knowledge, laboratory techniques and therapeutic manufacturing. The ability to continually update skills is important for personal success and success of the entire field.
We are committed to delivering innovative programs to the BioCanRx network and the Canadian cancer biotherapeutics sector, as well as enabling participation in existing training opportunities offered by others.
Check out some of our existing programs and see how they fit into the translational continuum of biotherapeutic clinical development.
Translational Continuum + BioCanRx Training Programs