BioCanRx Statement on EDI policies and practices in our Network Governance, Research, and Activities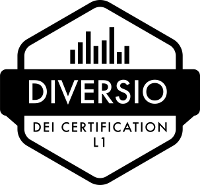 Sound equity, diversity and inclusion practices increase access to the largest pool of qualified potential participants, enhance the integrity of a program's application and selection processes, strengthen the research outputs, and increase the overall excellence of research.
BioCanRx is committed to updating its programs and peer review system to ensure fair treatment of all applicants, and to implementing policies, processes and initiatives to identify and mitigate barriers and biases that may exist within its own programs and systems.
Recognizing that challenges remain in achieving the full participation of equity-seeking groups (including women, visible minorities, Indigenous peoples, people with diverse gender identities and people with disabilities) in science careers, BioCanRx is committed to the development and implementation of an Action Plan to bring Equity, Diversity and Inclusion practices to increase equity in all of its programs, awards and training programs, and enhance research excellence across the BioCanRx Network.
In addition, BioCanRx will work with partners on special initiatives to make progress in the aforementioned areas.
The creation of an equitable, diverse as well as inclusive research community is the responsibility of every member of the BioCanRx Network, including applicants, referees, staff, advisors, committees, partners and others engaged with BioCanRx.
Unconscious Bias Training
At BioCanRx, we train our HQP adjudication committee members on CIHR's Unconscious Bias Training Module, which you can find here. This training module explains the various forms of unconscious bias, and provides you with useful strategies to detect and mitigate unconscious bias in your research and peer-review activities.