Empowering the Cancer Community
Patient Engagement is at the Heart of BioCanRx
The patient voice is essential to ensuring BioCanRx is working towards meeting the unmet needs of the cancer patient community and advancing immunotherapy for the benefit of Canadian patients. For example, the BioCanRx-Cancer Stakeholder Alliance (CSA) is a consortium of charities focused on cancer research, advocacy and support for patients and their families. The CSA provides advice on strategy and research priorities and issues relating to access, ethical, legal, regulatory and social challenges in the delivery of innovative immunotherapies to Canada. This includes bringing patients on board as partners into the BioCanRx research process to meaningfully collaborate with researchers.
In 2017, BioCanRx received the inaugural European Society for Gene and Cell Therapy Public and Patient Engagement Award. This international honour recognizes outstanding contribution to, and participation in, public and patient stakeholder engagement. Read more here.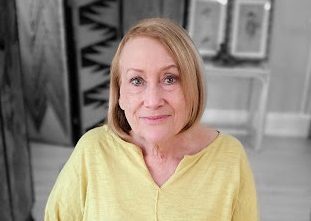 "I believe we have created the start of something very valuable for patients and researchers alike. It is important to remember that patients have a lot to teach others about the cancer landscape and this initiative helps the patient voice be heard."
- Louise Binder, BioCanRx CSA Working Group Chair, Health Policy Consultant, Save Your Skin Foundation
It's a fact - patient engagement results in better research and better patient outcomes. BioCanRx connects with patients through many channels:
At BioCanRx, "patients" is a term that refers to current and previous cancer patients, caregivers and other support systems.
If you are interested in getting involved, please contact us at info@biocanrx.com.
A Patient Partner's Perspective