COMMITTED TO CHANGING THE FACE OF CANCER TREATMENT
The BioCanRx Board of Directors is responsible for ensuring financial accountability, scientific excellence, knowledge exchange and operational efficiency. The board approves policies and procedures consistent with the goals and mission of the network. It also determines the mandate, membership, authority and makeup of committees.
The Board provides leadership and direction to BioCanRx so that it remains on target with respect to its strategic plan and commitment to the NCE mandate.
MEMBERS OF THE BOARD:
Ken Newport


Chair, Board of Directors

Dr. John Bell


Scientific Director, BioCanRx




Senior Scientist, The Ottawa Hospital




Professor, uOttawa

Dr. Josée Brisebois


Head of Medical, Incyte Canada / Medical Affairs with oversight of Clinical & Regulatory Affairs

Craig Earle


Chief Executive Officer, Canadian Partnership Against Cancer

Karimah Es Sabar


Chief Executive Officer & Partner, Quark Venture LP

Doreen Hume


Partner, Audit & Assurance, Deloitte Canada

Debra Lynkowski


Chief Operating Officer




The Ottawa Hospital Research Institute

Antonia Palmer


Co-Founder at Ac2orn: Advocacy for Canadian Childhood Oncology Research Network

Dr. David Poon


Chief Business Officer, Gandeeva

Dr. John Stagg


Associate Professor, Faculty of Pharmacy at the University of Montreal




Lab Head at the CHUM Hospital Research Centre

Dr. Christine Williams


Deputy Director, Ontario Institute for Cancer Research (OICR)

Russell Williams


Senior Vice President, Mission, Diabetes Canada
EX-OFFICIO MEMBERS (NON-VOTING)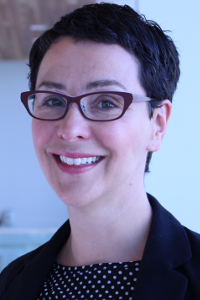 Dr. Stéphanie Michaud


President and CEO, BioCanRx




Secretary, Board of Directors
OBSERVERS
Sara Esam


Senior Program Manager, College and Networks, Networks of Centres of Excellence (NCE)