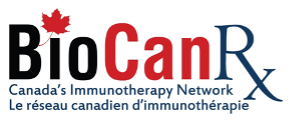 Website Privacy Policy

BioCanRx Website Privacy Policy sets out how BioCanRx collects, uses and discloses personal information obtained through our website and in the course of our online activities.

Please read this notice carefully to understand our policies and practices for processing and storing data. By engaging with our website and otherwise providing your personal information to us, you accept and consent to the practices described in this notice. This notice may change from time to time (see Changes to the Privacy Policy). Your continued engagement with our website and with BioCanRx after any such revisions indicates that you accept and consent to them, so please check the notice periodically for updates.

Collection, Use and Disclosure of Your Information

Information collected may include:
name,
contact information,
gender,
language preference,
biography,
details regarding your cancer diagnoses,
any information you provide through our patient forum or patient stories,
other personal information, as deemed necessary
BioCanRx also collects personal information from you if you submit a questionnaire as part of BioCanRx's Patient Partner database. Based on the information provided in the questionnaire, you can create a patient profile that is posted on our website. While the amount of identifiable personal information posted on our website is limited, if you have included any personal details in your patient profile (e.g. residence, employment, associations, healthcare providers, etc), this may allow some people who view your patient profile to determine my identity.

Equity, Diversity and Inclusion (EDI) program, BioCanRx collects personal information regarding race, gender identity, Indigeneity, disability, and sexual orientation. We use this information to assist us in determining our strategic priorities in our EDI action plan.

BioCanRx collaborates with scientists, clinicians, researchers and other agents of the organization and as a result such individuals provide certain personal information about themselves. Personal information may include, but is not limited to, curriculum vitae, contact information, academic affiliation, and area of work. BioCanRx may use this information to promote its funded researchers and research.

Personal information collected for these activities is used only for the purpose that it is collected and is not generally used or disclosed for any other purpose, except where permitted or required by applicable law or with your consent.

Generally, BioCanRx will disclose your personal information without your consent only when permitted or required by applicable law, including to comply with any court order, law, or legal process or respond to any lawful government or regulatory request. We may disclose your personal information to our service providers, including individuals or organizations who are, or may be, involved in maintaining, reviewing and developing our systems, procedures and infrastructure, provide email solutions, or hosting services.

Cookies

Our website uses cookies to improve user experience and understand general traffic patterns. This information may be used to guide enhancements in site structure. It may also be used to evaluate the effectiveness of our research or publication. BioCanRx tracks its website usage via Google Analytics to help inform its programming and marketing activities.

For information about how to opt out of having your information used by Google Analytics, visit here.

Transfer or Storage of Information

We may use service providers located outside of Canada, and, if applicable, your personal information may be processed and stored in a foreign jurisdiction, including the United States, and therefore may be subject to access by or disclosure to foreign law enforcement authorities under the laws of those jurisdictions.

By submitting your personal information or engaging with this website, you consent to this transfer, storage, or processing.

Retention of Your Information

We keep your personal information only as long as necessary to fulfill the purpose for which it was collected and to meet our legal and contractual obligations. The length of time we retain information varies, depending on the purpose for which it was collected and the nature of the information. This period may extend beyond the end of your relationship with us but it will be only for so long as it is necessary for us to have sufficient information to respond to any issues that may arise at a later date.

Security

The security of your personal data is very important to us. We use physical, electronic, and administrative safeguards designed to protect your personal data from loss, misuse and unauthorized access, use, alteration or disclosure. We use technical, contractual, administrative and physical measures to protect against unauthorized access.
However, no network, server, database, or internet or e-mail transmission, is ever fully secure or error free. Therefore, you should take special care in deciding what information you send to us electronically. Please keep this in mind when disclosing any personal information.

External Links

Our website includes links to other organizations' websites solely for information and convenience. Other websites are governed by privacy policies and practices that may differ significantly from those of BioCanRx. We strongly recommend that you review the privacy policies and practices application to personal information collected through a linked website before submitting any personal information. We are not responsible for the content or the privacy practices of other sites.

Requests for Managing Personal Information

Request for access to your personal information or to withdraw your consent, or any questions or concerns that you may have about the treatment of your personal information, should be directed to BioCanRx's Privacy Officer, as follows:

Ms. Jennifer Masek
Email: jmasek@biocanrx.com
Phone: (613) 301-6981

Changes to the Website Privacy Policy

This Website Privacy Policy may be changed by BioCanRx at any time without notice and accordingly you should review the Website Privacy Policy regularly. You will find the date of the last revision of the Website Privacy Policy at the bottom of the page.


Revision Date: December 14, 2022