STAGED APPROACH FROM LAB TO CLINIC
BioCanRx provides funding to translate promising biotherapeutic discoveries from the lab to the clinic, with a particular emphasis on Clinical Trials / Investigational New Drug (IND) enabling work to support clinical trial applications. Our core research program involves a staged approach driven by milestones. Through three distinct cancer research programs and levels of funding in our development pipeline, projects flow progressively towards the clinic.

BioCanRx bolsters these three programs through access to specialized core facilities in the network (such as infrastructure to produce biotherapeutics for use in human clinical trials) and through our Clinical, Social and Economic Impact (CSEI) research program that evaluates and positions the technologies intake into the health care system.
We invest in projects that will:
lead to unique clinical trials that support our mission
develop tools and processes that are valuable to our network members and will foster an emerging sector for cancer biotherapeutics in Canada
OUR RESEARCH INVESTMENT PROGRAM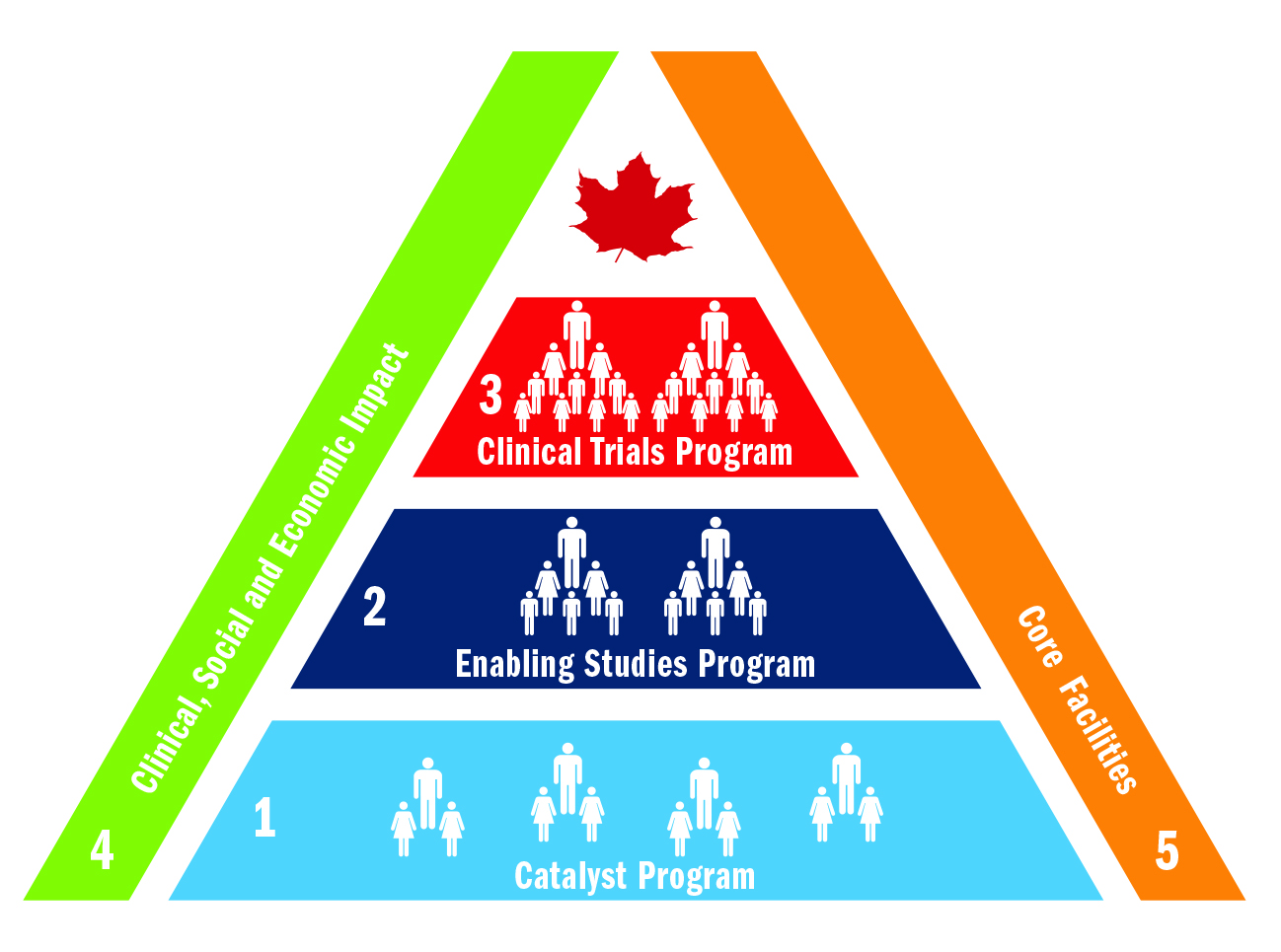 Catalyst Program
Enabling Studies Program
Clinical Trials Program
Clinical, Social and Economic Impact (CSEI) Program
Core Facilities Program