Valuable experience in the biotherapeutics sector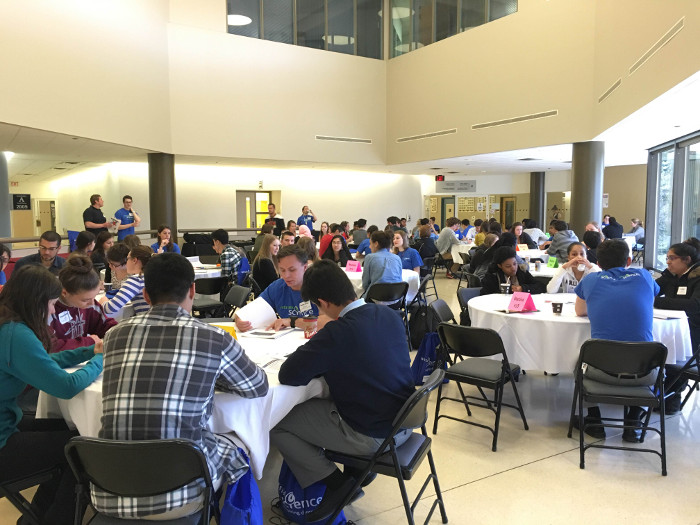 2018 BioCanRx Summer Studentships (4 Months)
BioCanRx Summer Studentships provide funding for undergraduate and college students to gain work experience in the Canadian cancer biotherapeutics research sector. The competitive application process ensures that, at the centre of these studentships, are innovative research projects and mentors dedicated to training the next generation of highly qualified personnel.
This funding opportunity is open to all BioCanRx network investigators.
Interested students should apply with a BioCanRx network investigator.
Deadline: February 23, 2018
2017 Cohort of BioCanRx Summer Students
2016 Cohort of BioCanRx Summer Students
Mitacs Accelerate Internships
Mitacs' Accelerate internship program enables graduate students or post-doctoral fellows to bridge the gap between academia, industry and non-profit organizations. As interns under the Mitacs-Accelerate program, participating BioCanRx HQP would offer their expertise and a fresh perspective to collaborative research projects. BioCanRx would like to foster innovative research collaborations within the cancer biotherapeutics sector across universities, industry, and non-profits. Any eligible projects that result will undoubtedly be interdisciplinary and offer unique opportunities for the participating trainees so we encourage interested PIs, graduate students, or post-doctoral fellows to reach out for more information. Applications are submitted to and evaluated by Mitacs.
Applications are submitted to and evaluated by Mitacs.
Mitacs Accelerate program details
For more information on how to apply for a Mitacs Accelerate Internship, please contact Mitacs and CC BioCanRx.
Deadline: Ongoing
Examples of funded Mitacs Accelerate projects (non-BioCanRx)