BioCanRx is happy to introduce the 13 undergraduate students chosen from across Canada through a competitive application process to be part of our Summer Studentship Program. The program's goal is to inspire the next generation of highly qualified personnel to pursue research in cancer immuno-oncology. Undergraduate and college students receive funding to conduct research with BioCanRx's network investigators. This opportunity provides students with a practical, hands-on research experience. Due to the circumstances around COVID-19, the summer students this year may be starting their internships at different/non-standard times. See the biographies for each of the 2020 summer students below, in each of their respective research categories.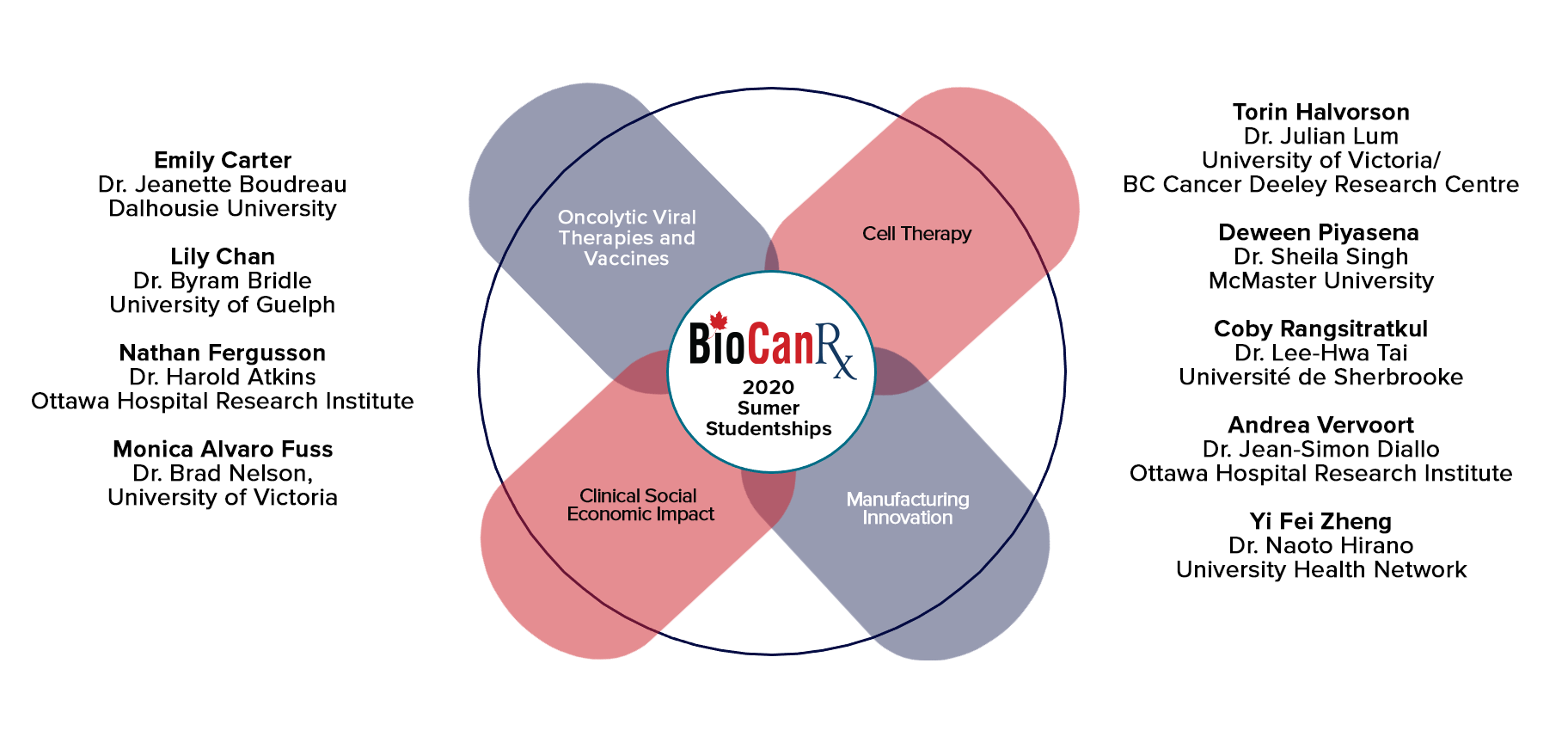 CSEI(Clinical, Social and Economic Impact)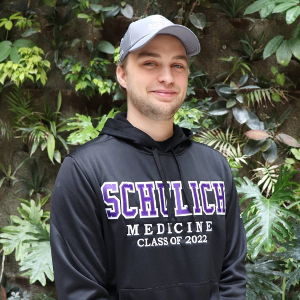 Name: Nathan Fergusson
Supervisor(s)/Institution: Dr Harold Atkins, Ottawa Hospital Research Institute
Project Title: A systematic review of the risks and benefits of anti-CD22 CAR T-Cell therapies in hematological malignancies
Profile: I have just finished my second year of medical school at Schulich School of Medicine and Dentistry. I will be conducting my summer research at the Ottawa Hospital Research Institute (OHRI). When I am not busy with school, I try spending as much time being active with my friends. Some of my fondest memories of school so far have been playing intramurals with my classmates.
CAR-T therapies provide an exciting new modality in cancer care. Researchers at the OHRI have recently developed a novel CAR-T therapy targeting the CD22 antigen found in some cancers. Similar anti-CD22 CAR T therapies have already shown promise in pre-clinical and clinical trials. To objectively evaluate the safety and efficacy of this therapy, we will perform a systematic review. This systematic review will form an important component of the group's Canadian clinical trial application for their novel CD22 CAR T-cell therapy.
My career aspirations are in academic medicine. I hope to be o n the forefront of integrating new research into medical practice. Understanding and/or conducting systematic reviews will be an important aspect of this. Therefore, this opportunity is an incredible learning experience for me.  
Manufacturing Innovation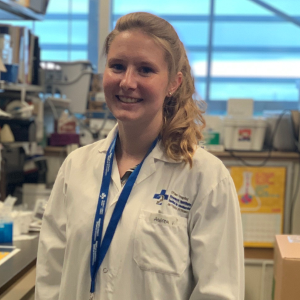 Name: Andrea Vervoort
Supervisor(s)/Institution: Dr. Jean-Simon Diallo, Ottawa Hospital Research Institute
Project Title: Lentivirus Production Enhancement in iCellis® Nano Bioreactor using Viral Sensitizer Technology
Profile: I am a fourth year Chemical Engineering student at Queen's University, specializing in Biochemical Engineering. I will be conducting my research project under the supervision of Dr. Jean-Simon Diallo at the Ottawa Hospital Research Institute. In my spare time, I enjoy both playing and coaching basketball, as well as snowshoeing and hiking.
My project focuses on using novel Viral Sensitizer Technology to enhance lentivirus production. Lentiviral vectors are becoming increasingly important for numerous cancer immunotherapy applications, including use in breakthrough CAR T-Cell cancer therapy. A limiting factor of translating this promising research into a clinical setting is producing sufficient quantities of lentiviral vectors for clinical use. The Diallo Lab has previously demonstrated that their novel small molecules called Viral Sensitizers (VSe) are capable of substantially increasing lentivirus production in small-scale format. The goal of my project is to test VSe-assisted lentivirus production in the iCellis® Nano Bioreactor in an effort to translate their application from small-scale to large-scale.
I'm both excited and incredibly grateful for the opportunity to conduct this research project because it allows me to combine my passion for engineering with innovative research, while allowing me to gain unmatched professional experience in the field of biochemical engineering. 
Oncolytic Viral Therapies and Vaccines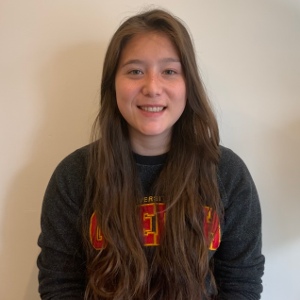 Name: Lily Chan
Supervisor(s)/Institution: Dr. Byram Bridle, Dr. Khalil Karimi, University of Guelph
Project Title: Calming the Storm: Dissecting the Roles of Innate Lymphoid Cells in Cytokine-Mediated Pulmonary Inflammation Induced by Oncolytic Vesicular Stomatitis Virus
Profile: I am in my final year of my undergraduate program studying Biomedical Toxicology at the University of Guelph. I am interning this summer in Dr. Bridle's laboratory which focuses on cancer immunotherapy and oncolytic virotherapy. When I am not in lab I enjoy running, hiking, and playing sports.
An area of research in the Bridle laboratory is examining the mechanisms underlying virus induced cytokine storms. Many of the severe adverse events caused by oncolytic viruses is associated with overproduction of cytokines. My project will investigate the roles neutrophils play in the pulmonary cytokine productions induced by Vesicular Stomatitis Virus in order to identify potential interventions for pulmonary cytokines storms. This summer research placement will help to improve my research skills and is a great opportunity to gain more experience in a laboratory setting. As well, it will prepare me for my Masters in Pathobiology.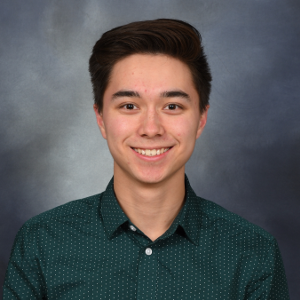 Name: Coby Rangsitratkul
Supervisor(s)/Institution: Dr. Lee-Hwa Tai, Université de Sherbrooke
Project Title: Treating non-muscle invasive bladder cancer with the oncolytic vesicular stomatitis virus expressing granulocyte-macrophage colony-stimulating factor (VSVΔ51-GMCSF)
Profile: My name is Coby Rangsitratkul, and I am completing my third year in the biochemistry co-op program at Université de Sherbrooke. During my spare time, I enjoy playing volleyball with friends, cross-country running in the Eastern Townships and playing music.
My summer studentship will take place in Dr. Lee-Hwa Tai's lab where they harness the tumor immune activation and oncolytic properties of the vesicular stomatitis virus (VSVΔ51) in order to target different types of cancer such as triple-negative breast cancer, pancreatic and bladder cancer (BC). My project will consist in characterizing the immune response of BC cells infected with the novel VSVΔ51 expressing the GM-CSF cytokine. The recombinant VSVΔ51 was constructed in Dr. Tai's lab to be developed as a targeted immunotherapeutic to reduce metastatic recurrence after non-muscle invasive bladder tumor resection. The VSVΔ51-GMCSF represents a safe alternative to the BCG adjuvant which is currently used to treat early-stage BC and can lead to undesirable side effects in addition to treatment resistance.
This summer studentship will provide me with new technical skills and knowledge in the cancer immunology research field to be of benefit to my undergraduate and graduate studies and could hopefully lead me to a clinician-scientist path.
Cell Therapy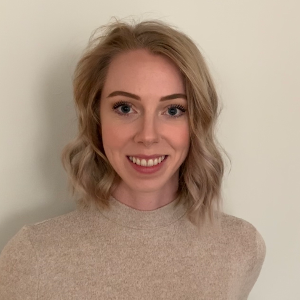 Name: Emily Carter
Supervisor(s)/Institution: Dr. Jeanette Boudreau, Dalhousie University
Project Title: Prescriptive natural killer cell based immunotherapy for leukemia
Profile: I am starting my fourth year of study in the Microbiology and Immunology program at Dalhousie University. This summer, I will continue working in Dr. Jeanette Boudreau's laboratory. The lab studies natural killer (NK) cell immunogenetics to develop precision cancer immunotherapies and inform infectious disease treatments.
NK cells have a profound response against leukemia, but this responsiveness differs among individuals, and little is known about how NK cells receive and integrate signals. To continue the project I started in the summer of 2019, I will be studying the relative and interacting contributions of activating and inhibitory ligands to NK cell activation against leukemia. Understanding this will contribute to precise NK cell immunotherapy against leukemia and other cancers.
I have always been very interested in immunology and cancer research. This summer position will allow me to gain valuable skills and experiences, which I will carry with me through graduate school and a career in oncology research and medicine. I look forward to this amazing learning opportunity. Aside from research and school, I enjoy spending time by the ocean in the summer, and skiing in the winter. I also enjoy volunteering and exploring Nova Scotia.
Twitter: @_emilycarterr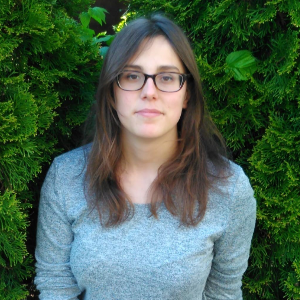 Name: Monica Alvaro Fuss
Supervisor(s)/Institution: Dr. Brad Nelson, Dr. Alex Miranda Rodriguez, University of Victoria
Project Title: Identifying oncogenic signaling pathways that impair the immune response to ovarian cancer
Profile: I am an undergraduate student of Microbiology at the University of Victoria getting ready to enter my fourth and final year. This summer I will be working in Dr. Brad Nelson's lab at the BC Cancer Deeley Research Centre under Dr. Alex Miranda's supervision and preparing my Honours project for the upcoming year.
Dr. Nelson's lab works closely with patients to develop immune-based therapies. Previous research has identified N-MYC as a key player in the development of T-cell-poor types of high-grade serous ovarian cancer (HGSC). This tumour subtype is characterized by a severe lack of T-cell infiltration and low survival rates. By forcing upregulation of MYCN and assessing levels of T cell infiltration in murine models, I will help identify other major pathways that define this phenotype. My findings will facilitate the design of phase I clinical trials which aim to extend the potential of immunotherapy to patients with T cell-poor tumours.
Past research experience seeded my interest in the genesis and progression of cancer and has led me to pursue a future in this field. I would like to thank the DRC and BioCanRx for this exciting opportunity to develop my budding career as an academic researcher.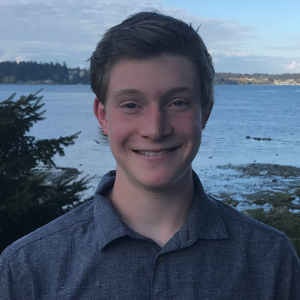 Name: Torin Halvorson
Supervisor(s)/Institution: Dr. Julian Lum, University of Victoria/BC Cancer Deeley Research Centre
Project Title: Overcoming metabolic competition by engineering CAR-T cells to use alternative carbon sources
Profile: I have just completed my third year at the University of Victoria, where I am working towards an Honours Biology degree, with a minor in Mathematics. I am excited to be joining Dr. Julian Lum's laboratory at BC Cancer's Deeley Research Centre for a summer internship and honours project. Outside of my studies and research, I am an avid cyclist and outdoor enthusiast. I also volunteer as a youth soccer coach.
Dr. Lum's laboratory specializes in immunometabolism and its applications to cancer immunotherapy. My project this summer will focus on sugar metabolism in T cells. Cancer cells uptake glucose aggressively, so lymphocytes struggle to obtain the fuel necessary to function effectively in the tumor microenvironment. I will be genetically engineering T cells to utilize fructose as a primary carbon source instead of glucose, with the goal of improving CAR-T cell efficacy by reducing competition with tumor cells.
Following my undergraduate degree, I hope to pursue an MD/PhD program and an eventual career as a clinical researcher. I am passionate about biomedical research and its direct applications to medicine, and I aspire to make important contributions to this field one day. My summer internship will be an excellent place to start.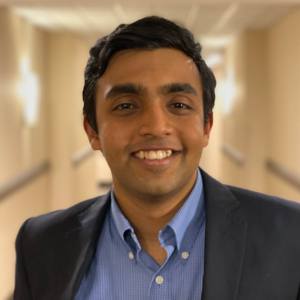 Name: Deween Piyasena
Supervisor(s)/Institution: Dr. Sheila Singh, McMaster University
Project Title: Immunotherapeutic targeting of CD70 in recurrent Glioblastoma
Profile: I have just finished my third year of my undergraduate at McMaster University in the Bachelor of Health Sciences Program. Outside of my studies and laboratory work, I spend most of my time teaching and volunteering with children through community outreach programs. Apart from that, most of my spare time is spent hiking and playing intramural sports.
In the upcoming summer and fall semester, I will be working at the Singh laboratory on Glioblastoma (GBM) research. GBM is the most common primary malignant brain tumor in adults. Despite aggressive multi-modal treatment, including maximally safe surgical resection, radiotherapy and
chemotherapy with the alkylating agent temozolomide (TMZ), patients relapse within 7-9 months postdiagnosis. Hence new therapeutic options are urgently needed. CD70 is a glycoprotein that is overexpressed in multiple malignancies including GBM. My project aims to test the efficacy of Chimeric Antigen Receptor (CAR) T cells against CD70+ cells in GBM.
Working on novel therapeutics for brain cancer has always been one of my strongest interests, since I envision a career practicing medicine along with research. The foundations that I am building through engaging with pioneers of the field and cutting-edge technologies would be a strong steppingstone to establishing my career.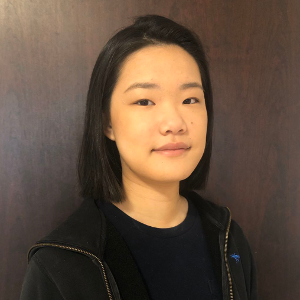 Name: Yi Fei Zheng
Supervisor(s)/Institution: Dr. Naoto Hirano, University Health Network
Project Title: TCR affinity maturation screening utilizing a novel reporter system
Profile: My name is Yi Fei Zheng and I have just finished my third year of study at the University of Toronto, specializing in Immunology. I am excited to conduct my project in Dr. Hirano's lab during the upcoming studentship.
My project aims to utilize a novel T cell reporter system, previously generated in our lab, to screen for T cell receptor mutants bearing optimal affinity and specificity toward HLA-DP4 presented WT1, a tumour-associated antigen. Through working on this project, I hope to contribute to the research in the field of adoptive cell therapy. This project will be not only a proof of concept demonstrating the versatile potentials of this reporter system, but also a contribution to the goal of generating novel tumour-targeting immunotherapeutic strategies in the Hirano Lab.
I am grateful for this placement as it will help me develop necessary skills and solidify my knowledge in immunology. The experience gained through the project will undoubtedly be beneficial to my future academic career in the field and serve as an excellent starting point for my graduate studies. Outside of campus, I enjoy spending time cooking, baking and exploring the city of Toronto.
Deferred Internships
Ashley Hagerman, Dr. Michele Ardolino – Ottawa Hospital Research Institute
Makenzy Kennedy, Dr. John Bell – Ottawa Hospital Research Institute
Victoria Taylor, Dr. Carolina Ilkow – Ottawa Hospital Research Institute
Janet Wilson, Dr. Rebecca Auer – Ottawa Hospital Research Institute