BioCanRx is pleased to introduce you to the 15 undergraduate students chosen from across Canada through a competitive application process to be part of our Summer Studentship Program. The program's goal is to inspire the next generation of highly qualified personnel to pursue research in cancer immuno-oncology. Undergraduate and college students receive funding to conduct research with BioCanRx's network investigators. This opportunity provides students with a practical, hands-on research experience. See the biographies for each of the 2019 summer students below.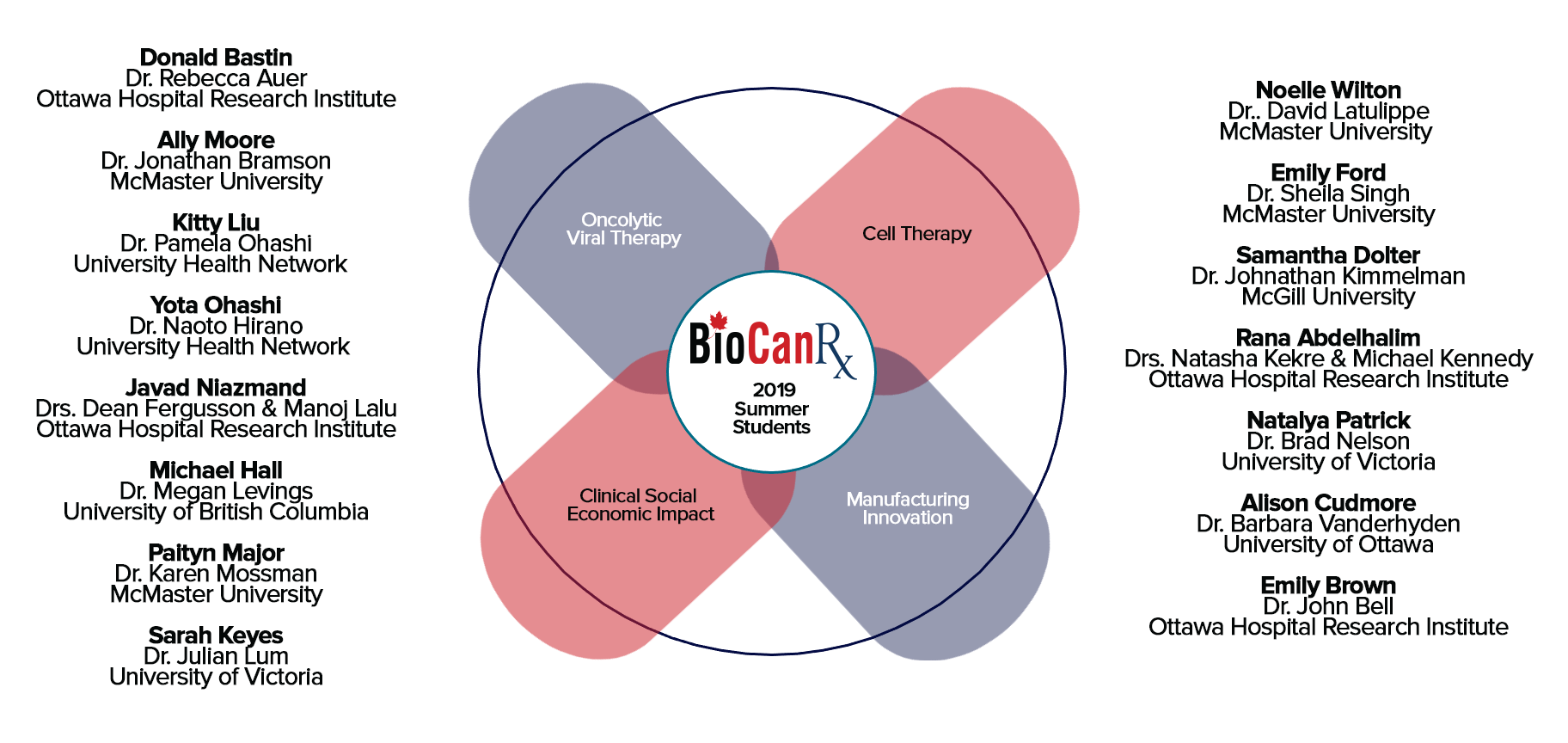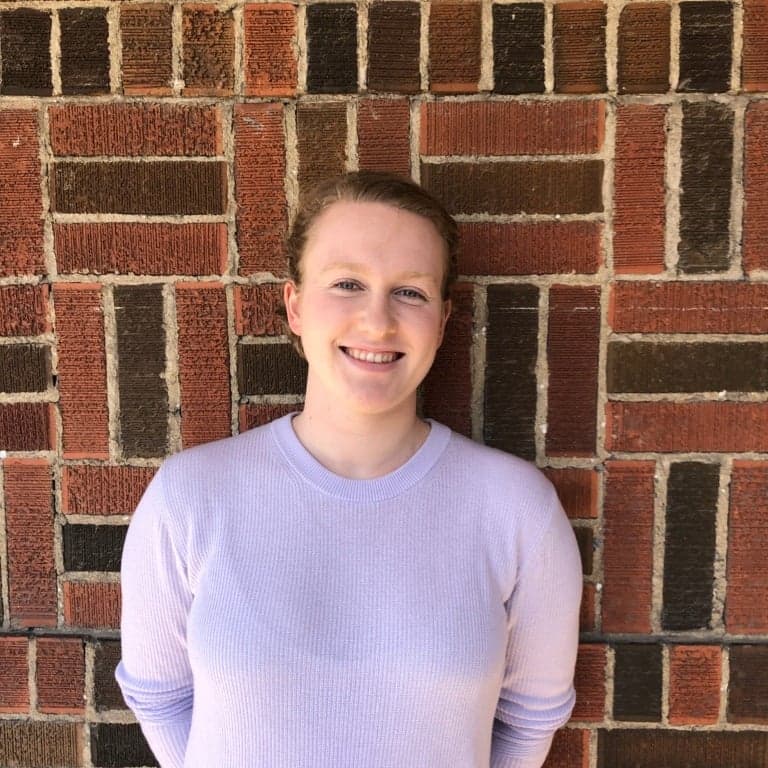 Name: Alison Cudmore
Supervisor(s)/Institution: Dr. Barbara Vanderhyden, University of Ottawa
Project Title: Evaluation of the infectivity of patient-derived ovarian cancer cells with novel oncolytic vaccines
Profile: I have just finished my third year of study at the University of Ottawa in the Biomedical Science program, with a specialization in cellular and molecular medicine. Outside of the lab and my studies I can usually be found in the pool, training as a member of uOttawa's varsity swim team. I always enjoy spending time outdoors here in Ottawa, and especially love biking alongside the Rideau Canal to visit Dow's lake in the summer.
This summer I will be working in the Vanderhyden lab, where they have engineered the Maraba MG1 oncolytic virus to express IL-15 and/or IL-21. I will be assessing the infectivity of epithelial ovarian cancer cells with these variants. The goal of this research is to determine the proportion of these cancers which are susceptible to MG1 treatment.
Health research has always been a strong interest of mine, as I hope both research and medicine will be a part of my career. I am confident that the strong foundation I am building through my undergraduate lab experience will serve me well in my future endeavors.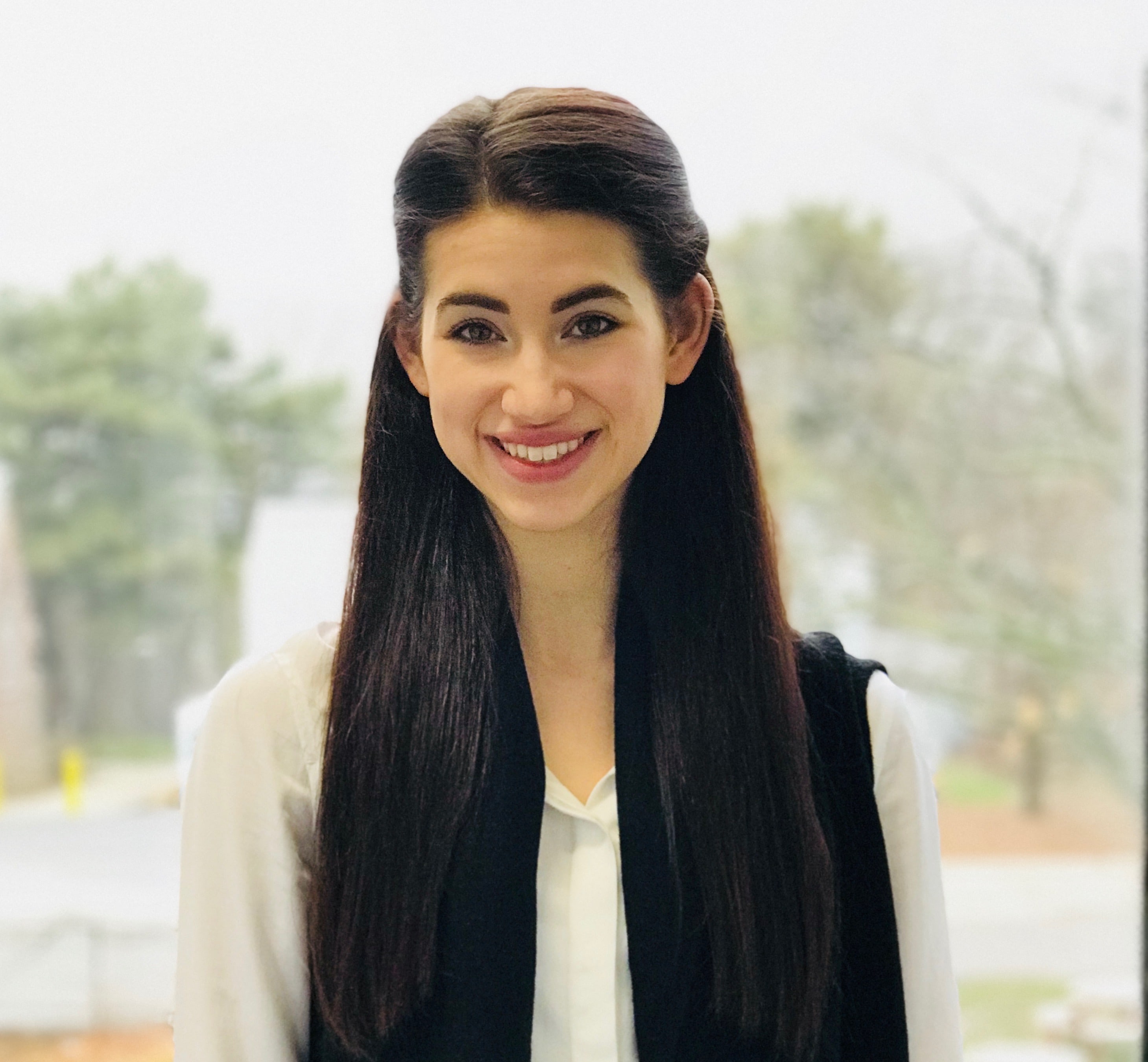 Name: Ally More
Supervisor(s)/Institution: Dr. Jonathan Bramson, McMaster University
Project Title: Comparison of αβ and γδ TAC-T cells for the treatment of glioblastoma
Profile: My name is Ally Moore, I am a second year Biochemistry student at McMaster University, and this summer I will be working in Dr. Jonathan Bramson's lab. In my spare time I enjoy researching both academic and non-academic topics I am interested in, cooking, being outdoors, going for runs, and dancing.
The Bramson lab has developed a novel chimeric antigen receptor, known as the T cell antigen coupler (TAC). T cells engineered with TAC receptors (TAC-T cells) display robust activity against solid tumors. The Bramson lab has teamed up with Dr. Sheila Singh's lab (McMaster University) to explore the utility of TAC-T cells as a treatment for glioblastoma. My project will involve generating  and  TAC-T cells directed against 3 GBM targets, CD133, IL13Rα2 and HER-2, and assessing their functionality against primary glioblastoma cells.
From this experience I hope to develop the skills and knowledge I need to build a foundation for a career in research, as I hope to one day become a physician-scientist. This summer internship will allow me to work with people who have immense expertise in the field, and I look forward to all of the learning opportunities that this experience will provide me with.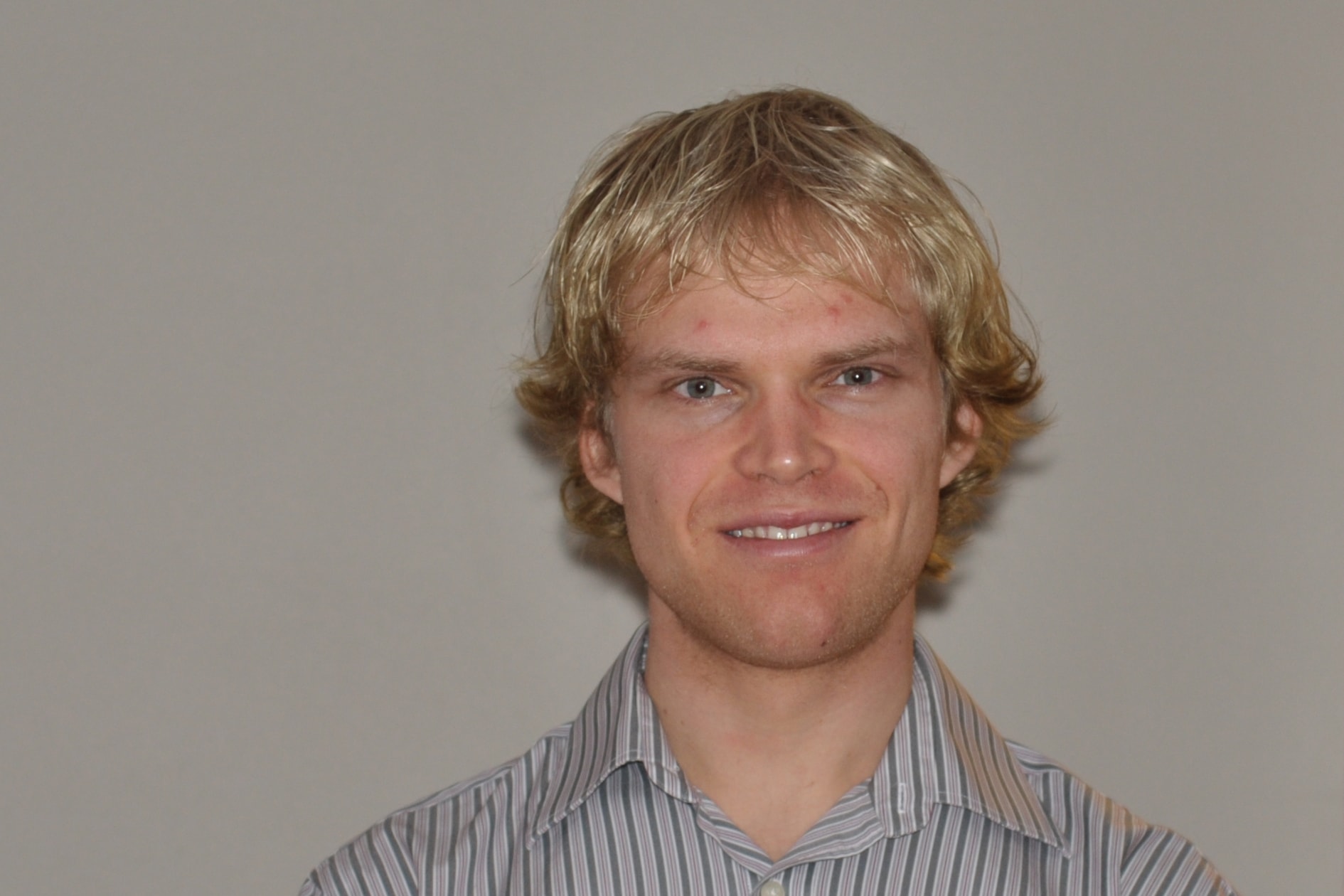 Name: Donald Bastin
Supervisor(s)/Institution: Dr. Rebecca Auer, Ottawa Hospital Research Institute
Project Title: Modulating Immunogenicity of Infected Cell Vaccines with TLR Agonist
Profile: I am a first-year medical student at the University of Western Ontario. I am currently exploring specialties and have a strong interest in oncology, particularly from a surgical perspective. Outside of academics I am an avid runner / triathlete and am currently training for my fourth marathon.
My research this summer will focus on augmenting the infected cell vaccine approach developed in the Auer lab. This protocol consists of the administration of γ-irradiated tumor cells which have been infected with an oncolytic virus, VSV-∆51. Infection of the tumor cells provides a potent stimulus to the immune system to mount a response against antigens found in the tumor through the engagement of toll-like receptors (TLRs) on dendritic cells. VSV-∆51 however, will only engage a subset of possible TLRs. My work will seek to stimulate additional receptors to improve the efficacy of the anti-tumor response. This project is directly applicable to the Auer lab's goals of activating the immune system to improve outcomes in cancer surgery.
My longstanding dream is to incorporate translational research in immunotherapy to my future clinical practice. Working with Dr. Auer's team provides an incredible opportunity to learn from a group at the forefront of clinical translation.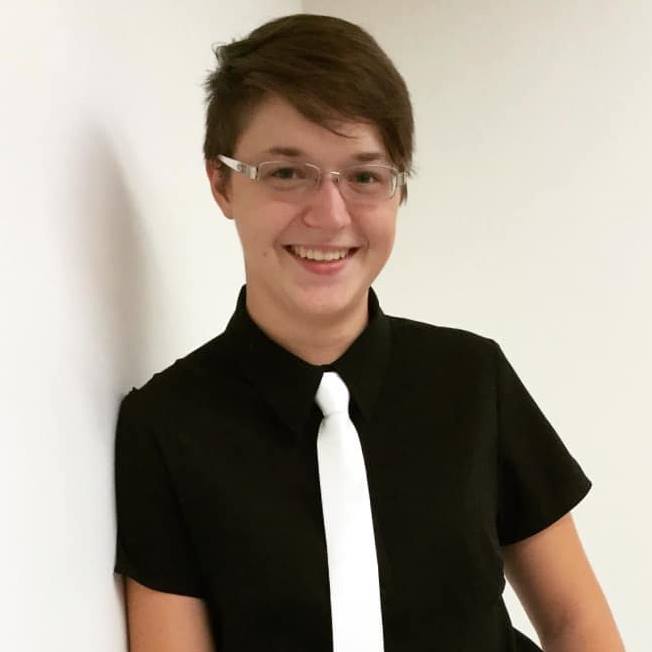 Name: Emily Brown
Supervisor(s)/Institution: Dr. John Bell, Ottawa Hospital Research Institute
Project Title: Generating a Novel Therapeutic Oncolytic Virus
Profile: Hi everyone! I'm in my final year of an Honours BSc in Biochemistry and Biotechnology at Carleton University. I will be completing my summer studentship with Dr. John Bell at the Ottawa Hospital Research Institute.
I have four years of research experience across various fields and fell in love with cancer immunotherapy research after spending a summer working with Dr. Bell's and Dr. Ilkow's teams at the OHRI. When not in the lab, I can be found playing music, spending time with my cat, or enjoying the outdoors.
Dr. Bell's lab focuses on discovering, characterizing, and optimizing oncolytic viruses (OVs) for use in cancer immunotherapy. OVs are a powerful immunotherapeutic tool that specifically kill cancer cells and activate the immune system to stimulate lasting anti-tumor responses. The aim of my summer project is to generate a novel OV with the ability to sensitize otherwise resistant cancer cell lines to this form of immunotherapy, resulting in a higher frequency of lasting responses that can be translated into the clinic.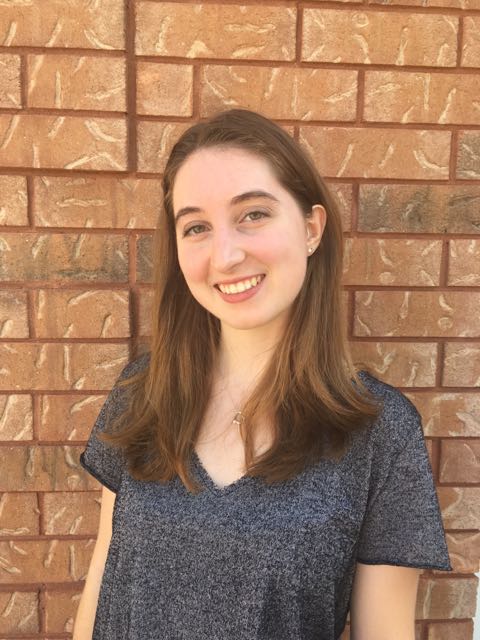 Name: Emily Ford
Supervisor(s)/Institution: Dr. Sheila Singh, McMaster University
Project Title: Therapeutic Targeting of CD133 in Brain Metastasis from lung cancer
Profile: I am a fourth-year student at McMaster University in the Chemical Biology Co-op program. I recently completed my honours thesis in Dr. Singh's lab and am looking forward working in her lab this summer as well. My thesis investigated novel immunotherapeutic strategies targeting Glioblastoma multiforme (GBM), a common primary adult brain tumour. I am excited to apply what I learned during my thesis to other brain cancers for my summer project.
Brain metastases are the most common adult brain tumour, with a serious prognosis and a median overall survival of only a few months. There are very few treatment options for patients; new therapeutic strategies are desperately needed. Some brain metastases express CD133 – a brain cancer stem cell biomarker. My project will explore the feasibility of targeting CD133 on brain metastases using CAR T cells.
I have been fascinated by cancer immunotherapy for a number of years. I am grateful for the opportunity to learn more about applied cancer immunotherapy and hope to continue in the field after completing my undergraduate degree. When I'm not in the lab, I enjoy exploring outside and learning Spanish.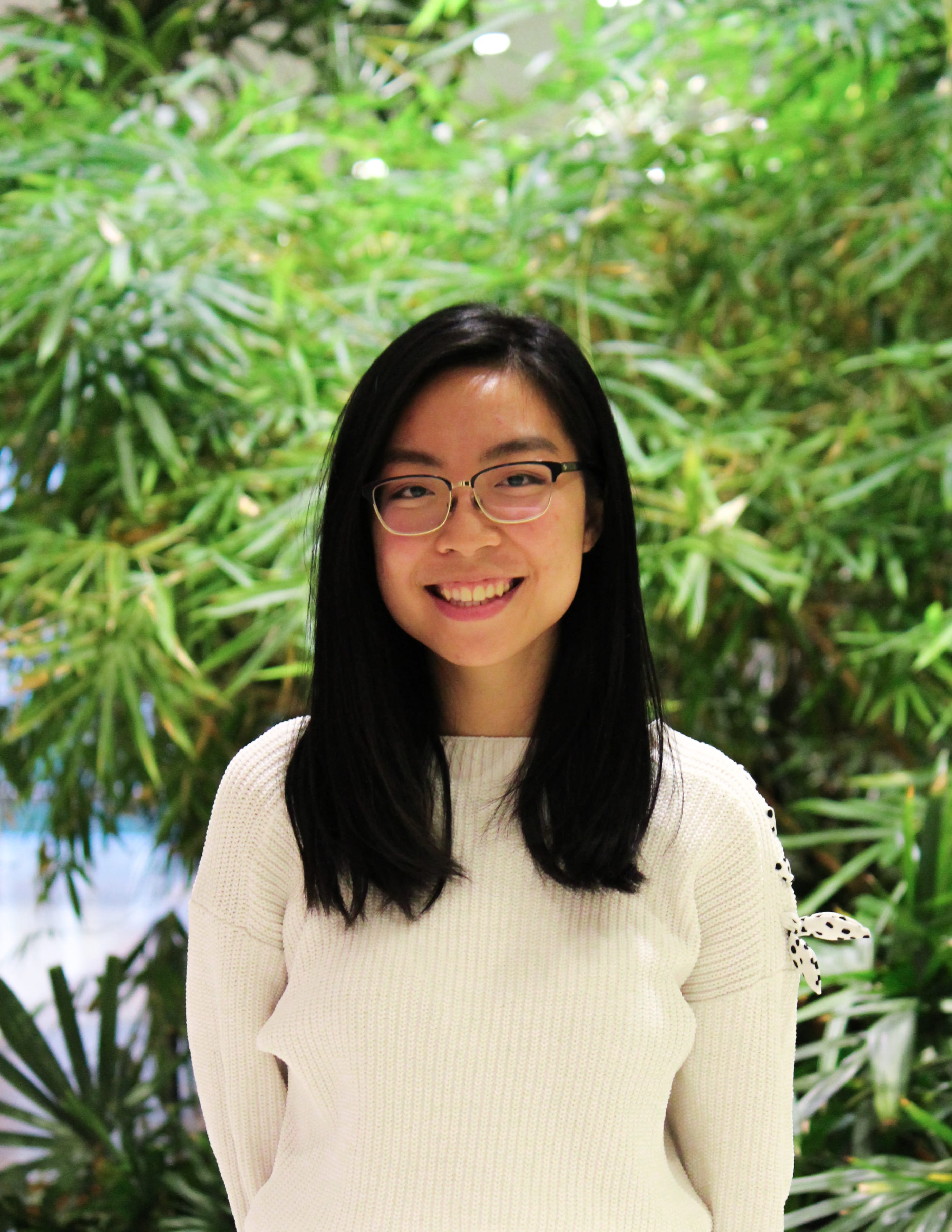 Name: Kitty (Zhe Qi) Liu
Supervisor(s)/Institution: Dr. Pamela Ohashi, University Health Network
Project Title: Molecular targeting of Cbl-b to enhance adoptive T cell therapy against solid tumors
Profile: My name is Kitty (Zhe Qi) Liu and I am a fourth year student at the University of Toronto specializing in immunology. This summer, I am excited to work in Dr. Ohashi's lab where we strive to identify different ways to improve the immune response to cancer. Adoptive T cell therapy (ACT), an approach in immunotherapy, has been reaching its potential in multiple malignancies; however, one biological limitation is the presence of immunosuppressive cells in the tumour microenvironment, such as regulatory T (Treg) cells. Interestingly, CD8+ T cells deficient in the Cbl-b protein are less sensitive to the suppressive effects of Treg cells. Thus, my project aims to validate the therapeutic potential of targeting Cbl-b to render T cells resistant to the suppressive effects of Treg cells and in turn, improve ACT against cancer.
With the valuable skills and knowledge I acquire from this studentship experience, I hope to be prepared for my pursuit of a future career in research as I enter my first year of PhD in Immunology at the University of Toronto after the summer. Outside of research, I enjoy creating graphics for different student initiatives on campus and learning new tunes on the guitar and piano.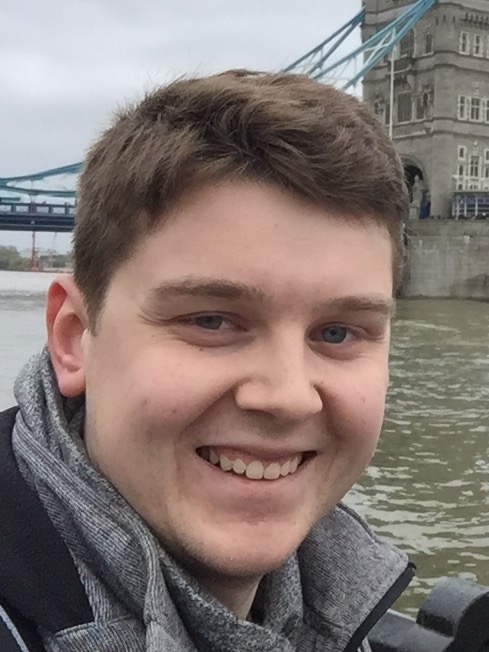 Name: Michael Hall
Supervisor(s)/Institution: Dr. Megan Levings, University of British Columbia
Project Title: Developing GMP-compliant protocols for manufacturing thymus-derived regulatory T cells for cell therapy
Profile: I am currently in my fourth-year of Microbiology and Immunology at the University of British Columbia. During my studentship, I will be working in Megan Levings' Lab at BC Children's Hospital. The lab studies CD4+ regulatory T cells which are important for maintenance of immune tolerance. The lab has a keen interest in developing methods to generate regulatory T cells in vitro for use in cell therapy to treat Graft vs Host disease (GvHD) and autoimmunity.
In my time outside the lab, I play soccer in the Vancouver Men's Soccer League and I also coach soccer at Coastal FC. I also love to go to the mountains in winter to go skiing and snowboarding. This summer, I will be helping in developing Standard Operating Procedures to maximize thymic Tregulatory cell expansion while also ensuring our Treg cell products are pure. Another element to this project is optimizing cryopreservation of the cells for storage. Optimizing expansion and cryopreservation conditions will allow us to create a GMP-compliant protocol that can be used in a clinical trial setting. This experience will allow me to develop and improve laboratory skills while also giving me insight into the clinical trial process.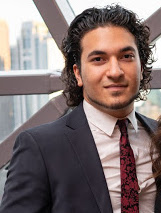 Name: Mohammad Javad Niazmand
Supervisor(s)/Institution: Drs. Dean Fergusson and Manoj Lalu, Ottawa Hospital Research Institute
Project Title: Translation of Highly Promising Therapies into Clinical Applications
Profile: My name is Mohammad Javad Niazmand, and I am just finishing up my first year of medical school at the University of Ottawa. During my time away from the classroom I enjoy watching or playing sports with my friends, exploring the city of Ottawa, and coaching middle school students in the Ottawa community.
The research that I will be participating in as a part of Dr. Lalu's and Dr. Fergusson's team will focus on understanding the factors that contribute to the successful translation of preclinical studies to clinical applications. Specifically, I will be conducting a systematic review that will gather a sample of basic research publications in high-impact journals to determine how many promising preclinical discoveries were tested in patients and how many were developed into clinically approved therapies.
Developing a better understanding with regards to what factors increase or decrease the likelihood of long-term clinical success will allow us to better allocate research resources and also give researchers tools and strategies that can help bring their discoveries from the lab to the bedside more successfully. I believe that this project will help me develop an appreciation of how I can contribute to research that will improve patient care.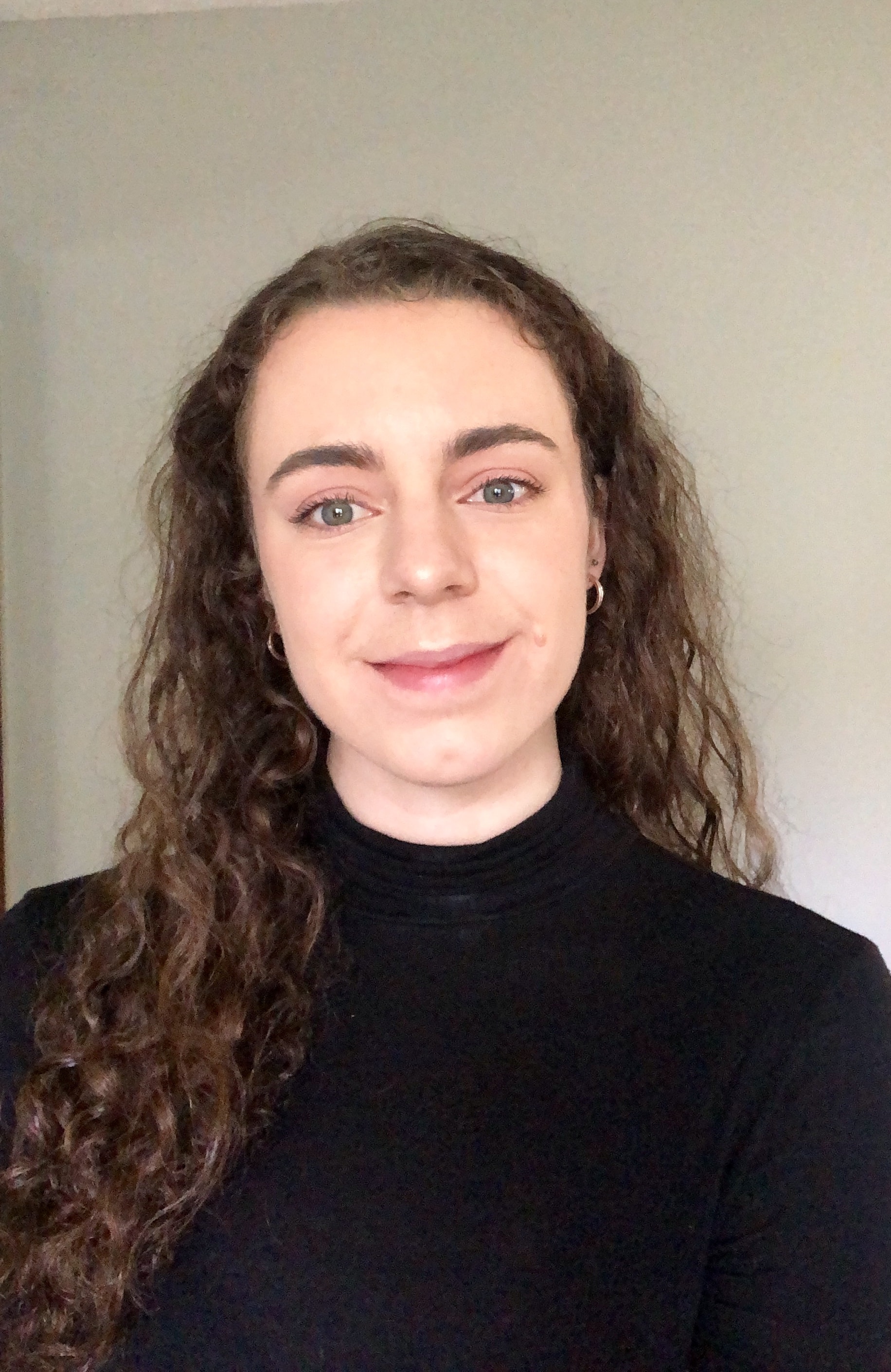 Name: Natalya Patrick
Supervisor(s)/Institution: Dr. Brad Nelson, University of Victoria
Project Title: Engineering novel chimeric receptors to enhance anti-tumour activity of T cells
Profile: I will be entering my fourth year of studying Biochemistry at the University of Victoria. This summer, I will be working with Dr. Brad Nelson at the BC Cancer Deeley Research Centre in Victoria. In my spare time, I will be enjoying the island: camping, hiking, and surfing.
My project will focus on developing novel chimeric receptors that will deliver precise intracellular signals to T cells with the hope of promoting persistence and potency of these cells. I will be designing and cloning each receptor into lentiviral transfer plasmids, after which I will transduce them into murine cell lines. I will then perform analysis to determine the transduction efficiency, expression of intracellular signalling molecules, and proliferation of the cells. We hope to use these novel chimeric receptors as a way to engineer more functional T cells for clinical use.
This summer position will give me a unique opportunity to develop my understanding of immunotherapy in an environment focused on patient outcomes. This is important for my long-term goal of becoming a clinician-scientist.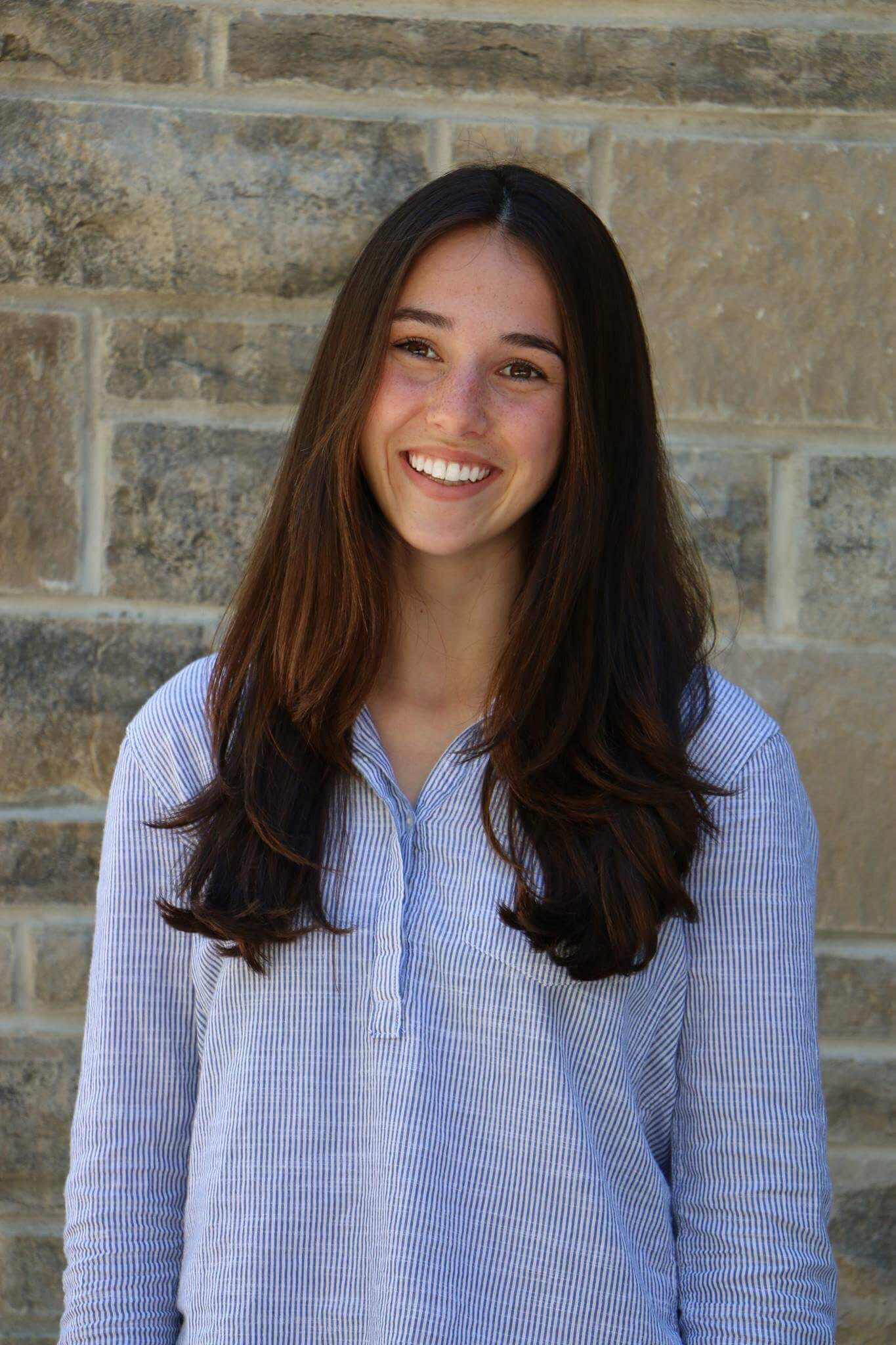 Name: Noelle Wilton
Supervisor(s)/Institution: Dr. David Latulippe & Karina Kawka, McMaster University
Project Title: Development of a laterally-fed membrane chromatography for the purification of oncolytic rhabdoviruses
Profile: My name is Noelle Wilton, and I am entering my fifth year of Chemical and Bioengineering at McMaster University. My program is tailored such that I study the subject requirements of a chemical engineering undergraduate; while concurrently taking courses in biology, health sciences, and applications of engineering in medicine. I chose to pursue this degree because of my interest in the health care field and desire to apply engineering principles in this area.
This summer my project will involve studying the feasibility of laterally-fed membrane chromatography (LFMC) for the purification of rhabdovirus. Rhabdoviruses have recently emerged as a promising vector platform for oncolytic virotherapy. However, the physical characteristics of rhabdovirus, such as the bullet shape, relatively large size, and presence of an envelope impose serious challenges to achieving effective purification. LFMC has been found to be advantageous over conventional membrane chromatography systems when applied to the purification of adenoviruses, and it is our goal to adapt this technology for rhabdoviruses. Specifically, my work will involve studying the impact of various interaction methods and process variables to assess how this technology can be applied to rhabdoviruses. I am very much looking forward to the challenges and rewards this position will offer.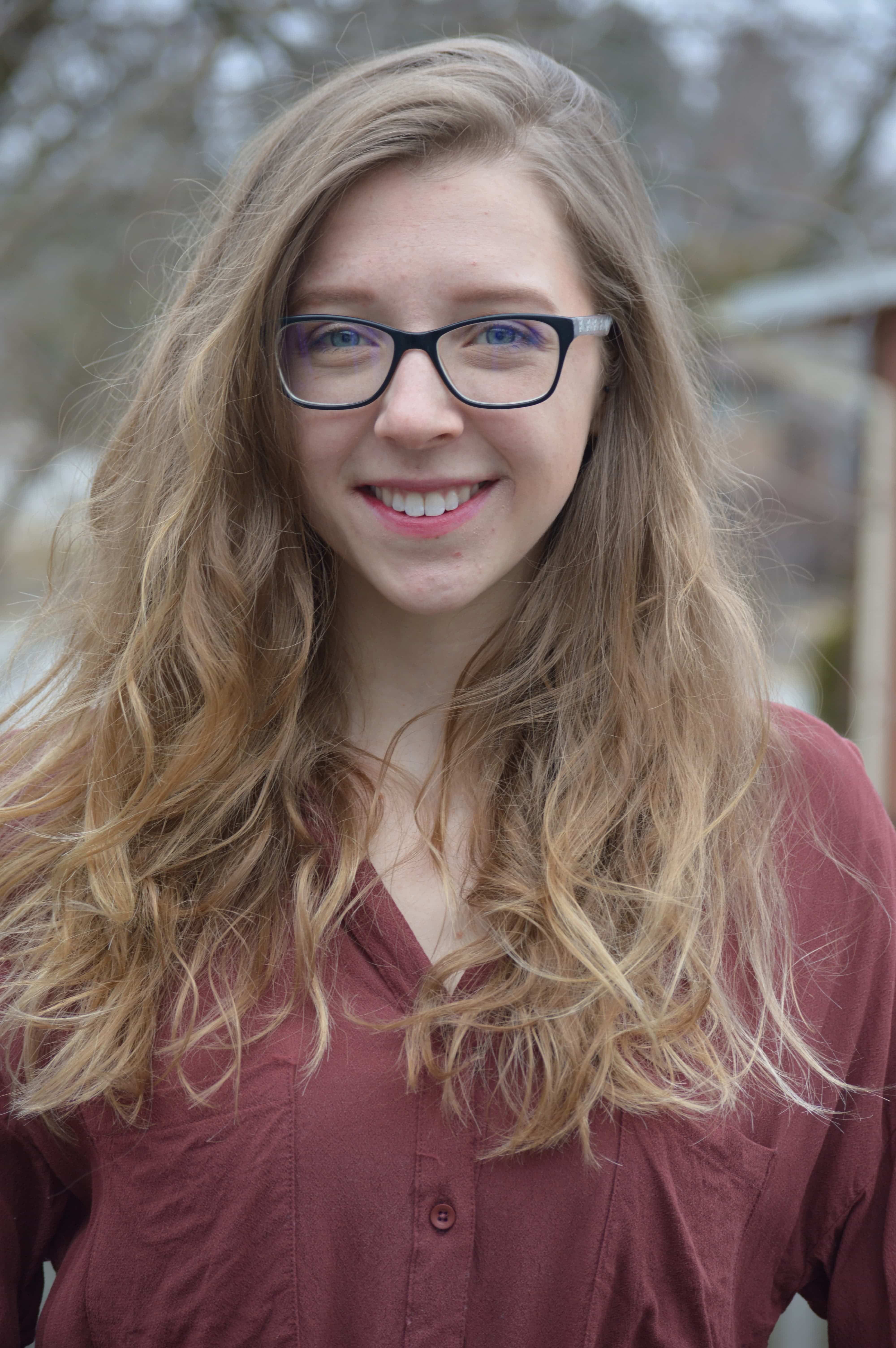 Name: Paityn Major
Supervisor(s)/Institution: Dr. Karen Mossman, McMaster University
Project Title: Optimizing the immunogenicity of oncolytic BHV-1
Profile: I am currently enrolled at the University of Guelph and entering my fourth year in the Biochemistry co-op program. In addition to my academic course load, I am an active member of the Biochemistry Student Association and, in my spare time, I enjoy reading, rock climbing, and seeking out new experiences and delicious food.
This summer I will have the pleasure of working in Dr. Mossman's lab at McMaster University. My research will aim to produce recombinant BHV-1 by expressing key therapeutic genes in order to increase its oncolytic activity. This project will contribute to the lab's ongoing research in immunology, virology, and oncolytic therapy.
This position will be a great opportunity to build on my skills and techniques in research, both in the lab and through interactions with other researchers. I look forward to being exposed to the world of molecular medicine and I am excited to work on an oncolytic project in the field of cancer research. These experiences will help me in the future as I hope to either continue research in the area of human health and disease or investigate these questions from the clinical perspective as a physician.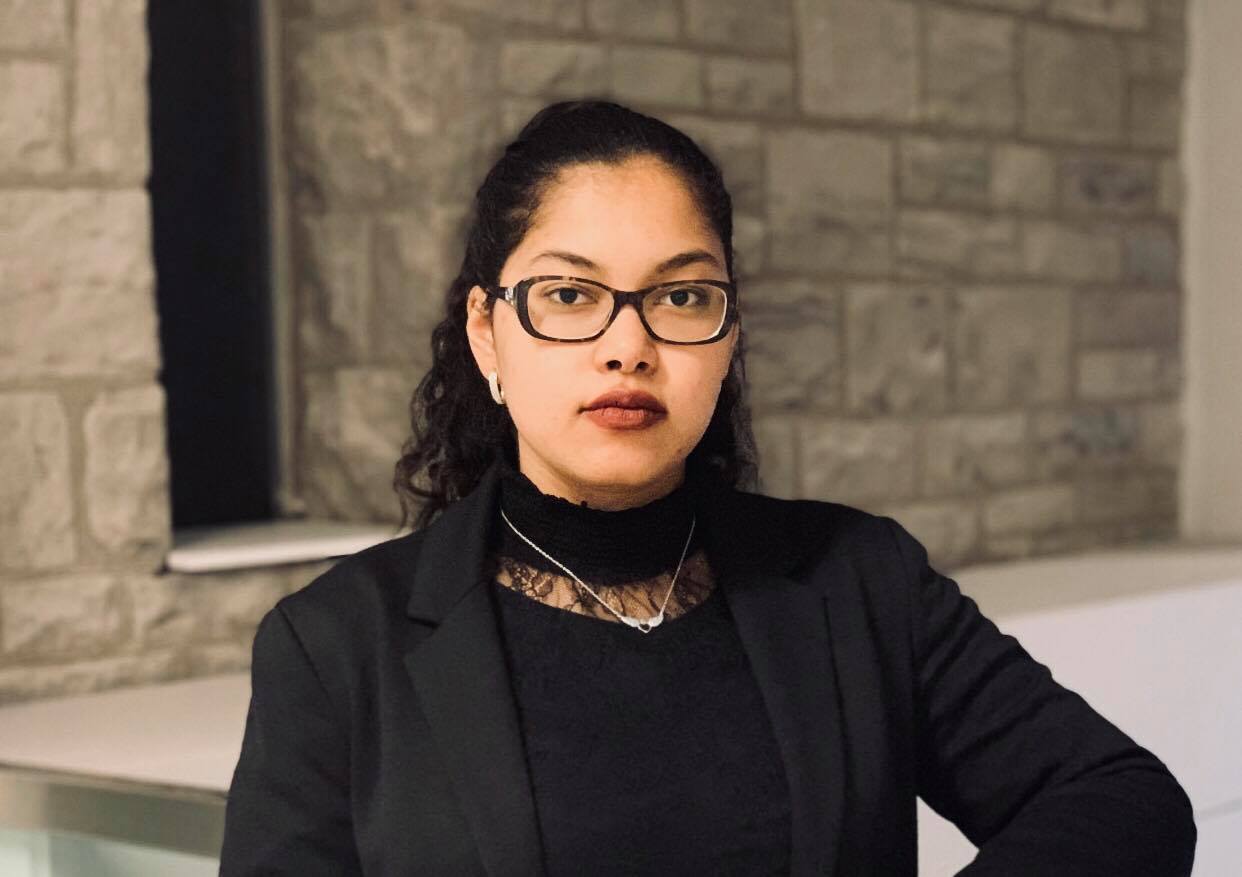 Name: Rana Abdelhalim
Supervisor(s)/Institution: Drs. Natasha Kekre & Dr. Michael Kennedy, Ottawa Hospital Research Institute
Project Title: Investigating the contribution of the anti-viral immune response to the immunogenicity of an autologous oncolytic virus infected cell vaccine for the treatment of acute leukemia
Profile: I am currently completing my second year in the Biomedical Sciences program at the University of Ottawa. I thoroughly enjoy being engaged on campus and in the community through my role as Community Engagement Coordinator with uOttawa Team Diabetes and my continued involvement to help organize the uOttawa Healthcare Symposium (UOHS).
My research project is to investigate whether the production of type I IFN or other differentially expressed cytokines is necessary for the immune stimulating properties of an autologous ICV. Based on preliminary data from the Kekre lab, it has been hypothesized that the uptake and presentation of infected cancer cells by DCs is paramount to the generation of a robust CD8+ T-cell response, which is critical for ICV efficacy. Significant differences in the production of immune stimulating cytokines (IFNβ, IL-6, and RANTES) have been identified in murine models of leukemia, but whether the production of these cytokines is a critical determinant of DC engagement and vaccine efficacy is unknown. This summer research placement will allow me to increase my knowledge in my fields of interests which are cancer biology and immunology. This studentship aligns with my goal to pursue a career in oncological research and in the medical field.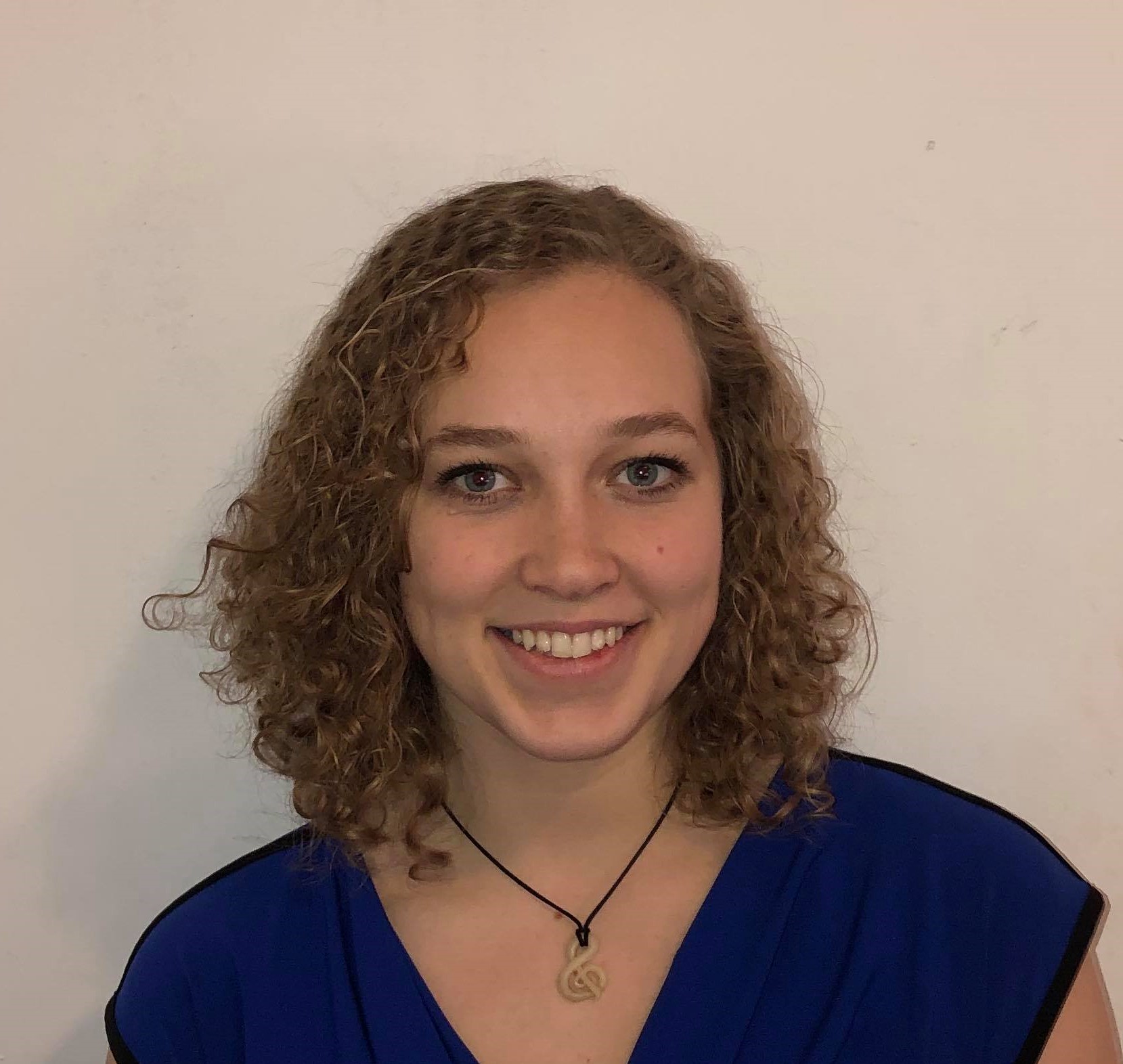 Name: Samantha Dolter
Supervisor(s)/Institution: Johnathan Kimmelman, McGill University
Project Title: Risks and Benefits Associated with Novel Cancer Biotherapeutics
Profile: My name is Samantha Dolter, and I am currently completing my undergraduate studies in microbiology and immunology at McGill University. My project is a systematic review and meta-analysis of combination therapy clinical trials involving immune checkpoint inhibitors in cancer therapy, with the aim of estimating the patient benefit and burden associated with assignment to a combination therapy arm. Checkpoint inhibitors are a rapidly expanding field of cancer therapy, so it is important to step back and systematically evaluate the overall benefits and burdens of combination treatment with this class of biological therapy. I am very excited for this opportunity to gain experience conducting a systematic review and analyzing the associated data, a skill that will no doubt prove beneficial to my future research endeavor.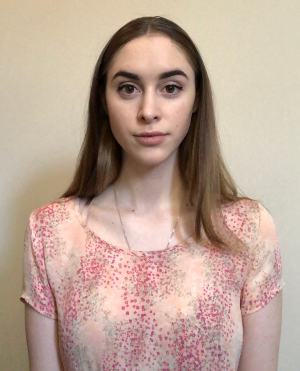 Name: Sarah Keyes
Supervisor(s)/Institution: Dr. Julian Lum, University of Victoria
Project Title: Optimizing T cell metabolism for adoptive T cell therapy
Project Title: I am currently finishing my last year of honours in Biochemistry at the University of Victoria. I am carrying out my summer studentship in Dr. Lum's lab, which is located in the Deeley Research Centre (DRC), Victoria.
I will be studying various T cell expansion protocols and how they influence T cell metabolism, differentiation, and function in hopes of enhancing our current protocols for adoptive T cell therapy. Dr. Lum's lab is uniquely situated, as they have expertise in immunometabolism and first-hand exposure to T cell adoptive therapy clinical trials where they are expanding and manufacturing CAR-T cells. I will interrogate specific metabolic pathways using [U-13C]glucose, followed by flow cytometry to distinguish how T cells differentiate and function in different protocols. We hope this study will provide insight for our CAR-T manufacturing team and a potential metabolic target for genetic modification to enhance T cell expansion and function.
As someone with a keen interest in human health and disease, this research would be a meaningful way to contribute to a promising field under the guidance of experts in the field. This experience will help me develop valuable skills and knowledge I will use in my aspirations towards a career in medicine.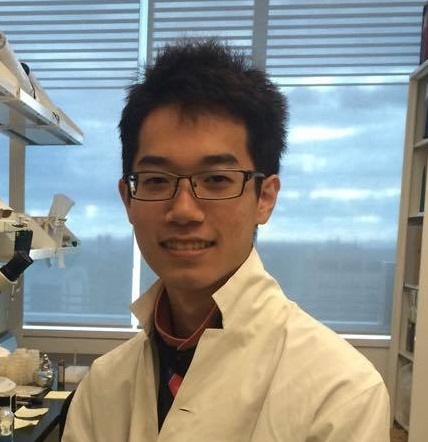 Name: Yota Ohashi
Supervisor(s)/Institution: Dr. Naoto Hirano, University Health Network
Project Title: Development of optimal anti-CD20 CAR-T therapy for B cell malignancies
Profile: : I am finishing my fourth year in the molecular genetics specialist program at the University of Toronto. I am excited to work this summer in the Hirano lab on the project to develop Chimeric Antigen Receptor (CAR)-T therapy for B cell malignancies. The Hirano lab aims to create novel immunotherapeutic strategies to cure cancer, and I hope to contribute in furthering the field of CAR-T therapy through my summer project. In hematological malignancies, disease relapse after first-line therapy as well as antigen escape upon treatment with anti-CD19 CAR are recurring problems that need to be addressed. As CD20 is also an established marker for B cells and malignant cells of B cell origin, I aim to develop the optimal anti-CD20 CAR-T therapy by investigating the use of different antigen recognition component, linker region, and intracellular signalling domain. Upon completing the summer project at the Hirano lab, I aspire to pursue a career in immunotherapy research with further training in graduate school.
In addition to lab work, I am very passionate in baseball as I follow both the MLB and Japanese baseball in addition to playing softball in intramural leagues during the summer.