BioCanRx is pleased to introduce you to the 15 undergraduate students chosen from across Canada through a competitive application process to be part of our Summer Studentship Program. The program's goal is to inspire the next generation of highly qualified personnel to pursue research in cancer immuno-oncology. Undergraduate and college students receive funding to conduct research with BioCanRx's network investigators. This opportunity provides students with a practical, hands-on research experience. See the biographies for each of the 2018 summer students below the map.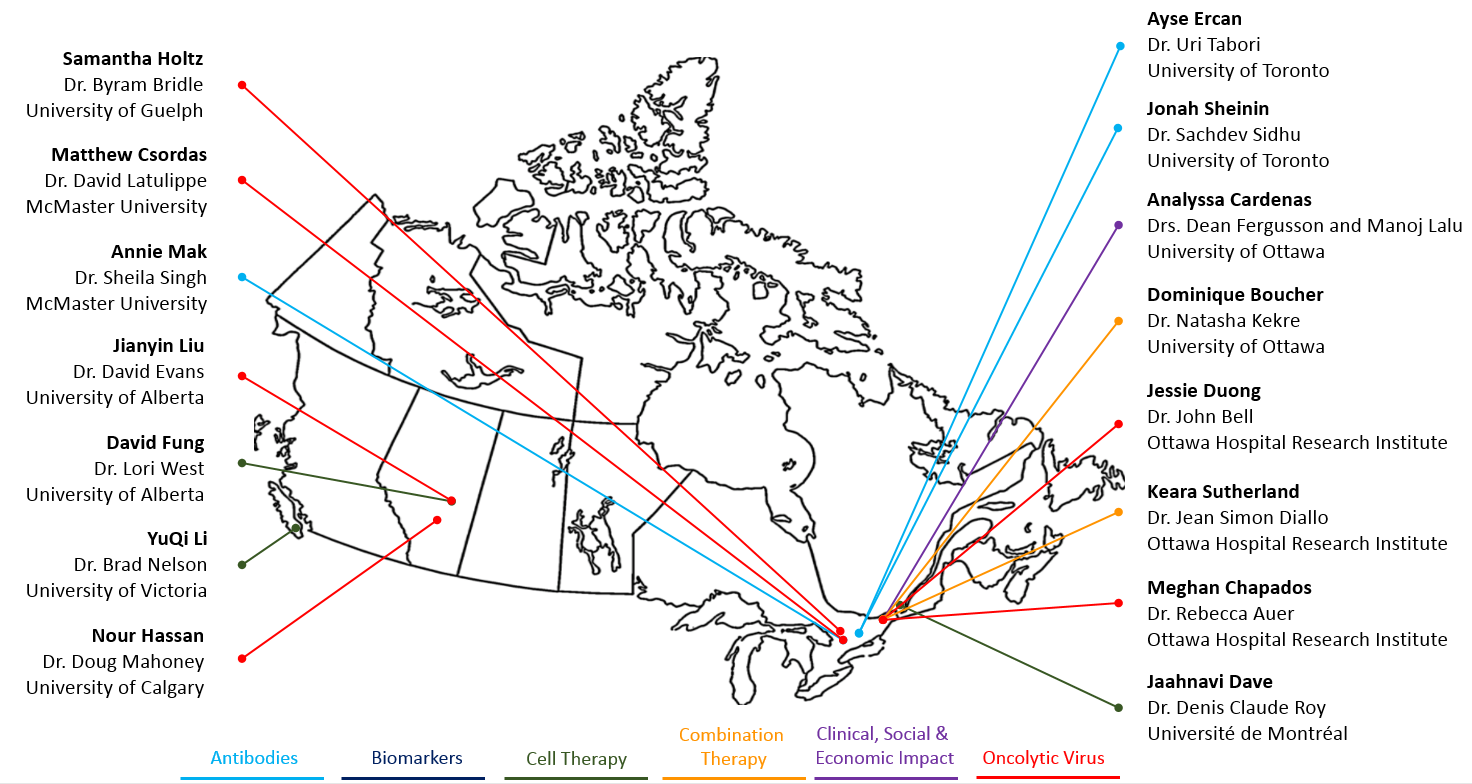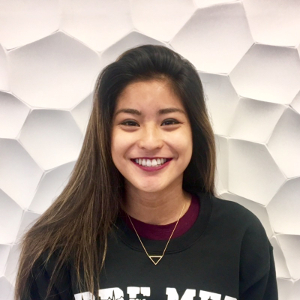 Name: Analyssa Cardenas
Supervisor(s)/Institution: Drs. Dean Fergusson and Manoj Lalu, University of Ottawa
Project Title: Identifying Barriers and Facilitators to Improving Reporting and Reducing Risk of Bias in Preclinical Studies
Profile: My name is Analyssa Cardenas and I'll be entering my first year of my Master's in Rehabilitation Science at the University of Toronto this upcoming September. I recently completed my Bachelor of Science in Kinesiology at the University of Waterloo, where I had great opportunities to not only complete internships abroad, but immerse myself in research. My love for kinesiology stems from my passion for helping others and using science to promote healthy living. When I'm not in class, I enjoy playing ultimate frisbee and traveling whenever I have the chance.
This summer I will be working with a team of basic and clinical scientists with expertise in preclinical in vivo and oncology research, as well as qualitative research methodology. We will use qualitative research methods to understand the barriers and facilitators to implementing rigorous study design while also identifying areas for improvement in benchmarking the current state of research.
The opportunity given by BioCanRx will provide me with many opportunities to get involved with the hospital network, collaborate with peers, and learn from my mentors. Furthermore, this position will allow me to develop relevant research skills that I will be able to use while pursuing my Master's degree.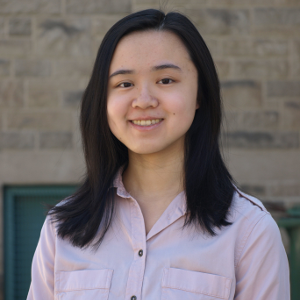 Name: Annie Mak
Supervisor(s)/Institution: Dr. Sheila Singh, McMaster University
Project Title: Therapeutic targeting of Ephrin receptors in glioblastoma
Profile: I am a third-year student in the Biochemistry Co-Op program specializing in Biomedical Research at McMaster University. Over the summer, I will be investigating the therapeutic potential of a bispecific antibody (bsAb) against both Ephrin receptor tyrosine kinases EphA2 and EphA3 (EphA2/EphA3 bsAb) on glioblastoma stem cells. Previous work conducted by Dr. Singh's lab has shown that EphA2 and EphA3 co-expression is characteristic of a particularly tumorigenic population of recurrent glioblastoma (rGBM). I will be using EphA2/EphA3 bsAb to co-target these EphA2+/A3+ cells associated with the aggressive growth of rGBM tumours through in vitro and in vivo models; data generated from this project will contribute to the lab's focus on developing potent immunotherapeutic strategies for rGBM patients.
I am excited to develop my technical skills and broaden my understanding of brain cancers under the guidance of senior lab members, and the experiences that I gain from completing my summer studentship will help me to establish a sound foundation for a career in research. Outside of the lab, I enjoy keeping active by training in various traditional and urban dance styles and performing with the competitive hip-hop dance team at McMaster University.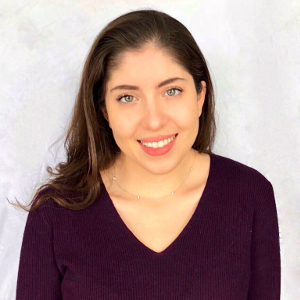 Name: Ayse Ercan
Supervisor(s)/Institution: Dr. Uri Tabori, University of Toronto
Project Title: Immune Checkpoint Inhibitors for the Treatment of Hypermutant Cancers in Replication Repair Deficient Mice
Profile: I am completing my fourth year at the University of Toronto as a Human Biology/Health & Disease major and a double minor in Immunology and Physiology. I chose to pursue this degree because of my interest for the diverse systems within the body, along with my passion for understanding mechanisms underlying human diseases. My goal is to pursue a career in medicine, where I can use my understanding of health sciences and disease pathology to provide the best treatment for my patients. Outside of school, I love photography, reading, traveling, fitness and the outdoors.
The aim of my project is to establish a pipeline to test potential therapies for hypermutant cancers from a replication repair deficient mouse model we generated. DNA replication repair mechanisms are essential to maintain a high fidelity during replication. Deficiencies in replication repair lead to mutation accumulation and predisposition to cancer. We observed that hypermutation is an emerging characteristic across replication repair deficient cancers, with current therapeutic strategies for these cancers being largely ineffective. My work will be to test potential therapies and perform post-therapy analysis on replication repair deficient mouse models, the results of which are fundamental in informing future clinical trials in humans.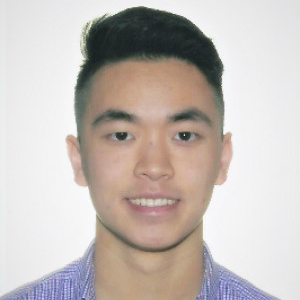 Name: David Fung
Supervisor(s)/Institution: Dr. Lori West, University of Alberta
Project Title: Generation of Therapeutic Alloantigen-Specific Thymic Regulatory T cells
Profile: Hi everyone! I'm currently a second year medical student at the University of Alberta where I will also be doing my research under the leadership of Dr. West! If I'm not in the lab, you could probably find me playing soccer or any other sport for that matter. I also have an interest in cooking, memes, and mentorship for youth.
This summer I have the opportunity to continue my work with Dr. West. My project will revolve around the role of immune cells called regulatory T cells (Tregs) which function to limit the immune system. Apart from its role in maintaining self-tolerance, our lab is trying to manipulate these cells to provide antigen specific tolerance to transplanted organs. This would present a novel way of treating rejection in transplant patients without the use of immunosuppressants.
I have a strong interest in surgery and this project allows me to explore the immunological aspect of transplantation. I hope to build upon my interest and I know this experience will contribute to my academic and clinical learning now and in the future. It is always exciting to see the field progress and I am honoured to be part of that journey.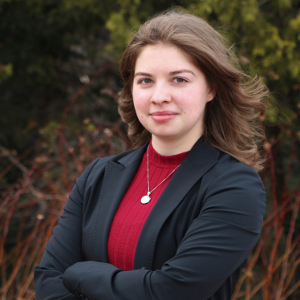 Name: Dominique Boucher
Supervisor(s)/Institution: Dr. Natasha Kekre, University of Ottawa
Project Title: Examining the Immune Stimulatory Role of Type I Interferon in Autologous Infected Leukemia Cell Vaccines
Profile: I am a 2nd year Health Sciences student at the University of Ottawa, looking forward to my third year of undergraduate studies in the Biomedical Sciences program. In my spare time, I enjoy horseback riding, kickboxing, running and reading.
This summer, I am excited to be a part of Dr. Natasha Kekre's lab, which primarily focuses on the development of an autologous infected cell vaccine for the treatment of leukemia. My research project is to investigate the role of IFNβ in generating an anti-leukemic immune response following vaccination with an infected cell vaccine in a murine model of acute myeloid leukemia.
I am thrilled to have this opportunity, given my strong interest in medical research. I plan to make it a part of my career as an aspiring physician-scientist. The knowledge and skills acquired during this experience will complement my academic studies wonderfully, as well as feed my passion for science.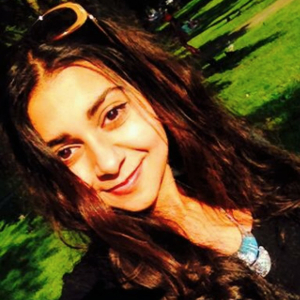 Name: Jaahnavi Dave
Supervisor(s)/Institution: Dr. Denis Claude Roy, McGill University
Project Title: Evaluating the Potency of multiple MiHA for ex-vivo Expansion of Functionally Competent T cells for Cancer Immunotherapy
Profile: This fall, I will begin my third-year at McGill University, majoring in Microbiology and Immunology. In my spare time, I enjoy making jewelry (and of course- wearing it!) as well as reading about fashion/fiction, gardening, and catching up with my friends.
This summer, I will be joining Dr. Denis-Claude Roy's laboratory to conduct research in the field of cancer immunotherapy. My project will specifically focus on the use of Minor histocompatibility antigens (MiHAs), germ-line encoded naturally processed peptides predominantly found on hemopoietic cells. This form of immunotherapy exploits single nucleotide differences between HLA-matched and MiHA-mismatched donor and recipient, for expanding donor T cells against MiHAs expressed on cancer cells of the patient. My goal is to identify and characterize MiHA-specific T cells, to thereby infuse ex vivo expanded MiHA specific T cells into patients for eradicating cancer.
It is fascinating how scientists are developing approaches that harness the power of the body's immune system to target diseases. I aspire to become a clinician scientist and with the summer internship award from BioCanRx and support from Dr. Roy, this summer's research experience will bring me a step closer to achieving my long-term goal.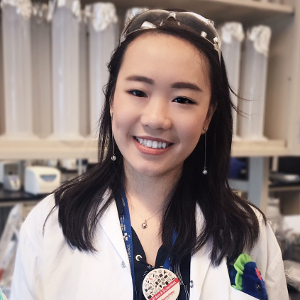 Name: Jessie Duong
Supervisor(s)/Institution: Dr. John Bell, Ottawa Hospital Research Institute
Project Title: Characterizing Oncolytically Advantageous Modifications in Vaccinia Virus
Profile: My name is Jessie Duong, and I am a fourth year student at the University of Ottawa pursuing a Bachelor of Science with a Specialization in Translational and Molecular Medicine. This summer, I will be completing my internship with the Ottawa Hospital Research Institute. Outside of academia, my hobbies include making scientific animations, bullet journaling, and volunteering.
Dr. John Bell's lab currently focuses on the discovery and optimization of oncolytic viruses as effective cancer immunotherapeutic agents. Previous work in the lab has identified various genes which hinder the oncolytic potential of vaccinia virus. My project will be to integrate and characterize various genomic manipulations of the vaccinia genome to enhance its tumour killing abilities. Investigation into the roles of poorly characterized vaccinia genes will provide an invaluable understanding of the oncolytic virus-cancer interaction and bring us closer towards the development of a promising and novel vaccinia virus oncolytic candidate.
This summer research placement will give me the unique opportunity to further explore the field of oncolytic virotherapy, and provide me the skillset required for my future in biomedical research, and in my lifelong career as a student of the sciences.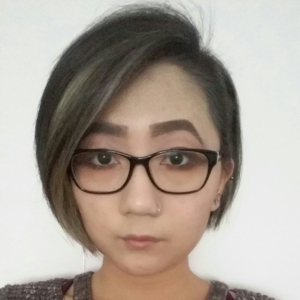 Name: Jianyin Liu
Supervisor(s)/Institution: Dr. David Evans, University of Alberta
Project Title: Treatment of Bacillus-Calmette-Guerin-resistant non-muscle-invasive bladder cancer with oncolytic vaccina virus
Profile: I will be entering the fourth year in Immunology and Infection with Specialization at the University of Alberta. Apart from being a science enthusiast, I enjoy traveling, exploring all the hidden gems (in search of the best café in town), community work, skateboarding, simply reading or advancing my German.
The objective of my project is to investigate whether inhibition of Pak1 pathway in bladder cancer (BICa) cells alters oncolytic vaccinia virus (VACV) growth. The project will provide insight into the mechanism of VACV replication and spread that could be applied to future research. The study will also help to determine the ability of oncolytic VACV to treat BCG-refractory BlCa.
For the past almost two years, I've been involved in cancer research and always have been passionate in studying oncolytic viruses. Being able to conduct research with Dr. Evans' group allowing me to have an insight in this field. This is a great opportunity for me to develop skills and confidence to carry out advanced research further down my career path.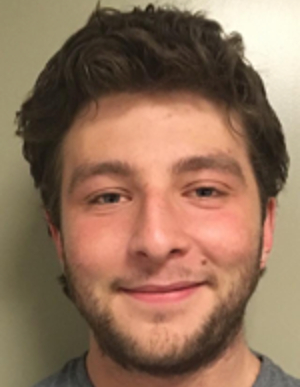 Name: Jonah Sheinin
Supervisor(s)/Institution: Dr. Sachdev Sidhu, University of Toronto
Project Title: Developing Highly Specific Therapeutic Antibodies Towards Onco-proteins
Profile: I am a second year Biochemistry student at Mount Allison University in Sackville, New Brunswick. In my down time I like to read, play music, go to kickboxing class, chat with friends, knit, and go to trivia. This summer I will be working under the watchful eye of Dr. Lia Cardarelli in Dr. Sachdev Sidhu's Lab at the University of Toronto.
The Sidhu Lab focuses on the use of antibody libraries using phage display technologies. My project will focus on developing antibodies to modulate the activity of Receptor Tyrosine Kinases (RTKs) – a large family of growth factor receptor proteins on the cell surface that are important in regulating cell growth and proliferation – and are thus of great interest for cancer research. Ultimately, the project aims to increase the specificity of these antibodies, and increase the number of epitopes that can be targeted on each RTK.
I plan on learning a lot this summer and using the knowledge and skills I acquire to develop my understanding of science, scientific research and lab skills beyond what can be learned in a classroom or training lab.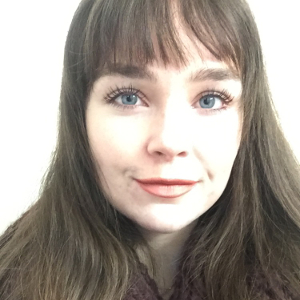 Name: Keara Sutherland
Supervisor(s)/Institution: Dr. Jean-Simon Diallo, Ottawa Hospital Research Institute
Project Title: Development of Novel Oncolytic Virus for Use in Infected Cell Vaccines
Profile: I have just finished my third year at Queen's University studying in the Life Sciences program with a specialization in cancer research. Apart from my studies I enjoy my time volunteering, promoting health and fitness within the Queen's community and playing rugby. You can definitely find me either in a coffee shop, the lab, or the gym.
I am fortunate to be working amongst the Diallo lab at the Ottawa Hospital Research Institute this summer. Dr. Diallo's lab focuses on better understanding and using viral sensitizers to improve the activity and/or production of diverse virus-based therapeutics, including oncolytic virotherapy, viral vaccines, and gene therapy vectors. My project will be to develop a novel vesicular stomatitis virus based ICV that expresses a Her2-DEC205mAb construct. The ICV will then be characterised, ultimately looking to identifying its ability to induce anti-tumour responses, anti-viral T-cell responses and antibody production, as well to identify its therapeutic efficacy.
I have always aspired to pursue cancer immunotherapy and this has guided my choices regarding my program of study and research interests. I am extremely excited to develop the skills and critical thinking necessary for me to pursue and excel in my future research and academic endeavours.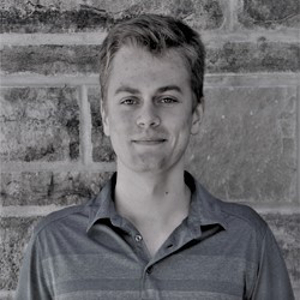 Name: Matthew Csordas
Supervisor(s)/Institution: Dr. David Latulippe, McMaster University
Project Title: Development of silicon membrane-based technology for the purification of oncolytic viruses
Profile: This September I will be entering my fourth year in the Chemical and Bioengineering program at McMaster University. This program is a five year undergraduate degree, where I take the courses required of a chemical engineering degree as well as courses in biology, health sciences, and biomaterial design. I chose this degree because of my love for the biological sciences and their application in medicine and the environment. Outside of school I enjoy playing the violin, singing, and fiddling around on any other instruments I can get my hands on. I love music and was one of two band leaders for the McMaster Engineering Musical this past year.
This summer my research project focuses on the sterile filtration of oncolytic viruses (OVs). OVs are being tested in clinical trials for use in cancer immunotherapy. The final sterile filtration is an important step in manufacturing OVs, and currently results in a large loss of virus product. I will be looking into a filtration method using new Nanoporous silicon nitride membranes to try and improve the virus recovery of this process. I am very excited to be working on this project as it aligns well with my interests in biology and medicine.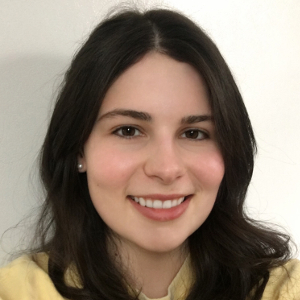 Name: Meghan Chapados
Supervisor(s)/Institution: Dr. Rebecca Auer, Ottawa Hospital Research Institute
Project Title: Modifying Immunogenic Cell Death to Enhance Efficacy of an Infected Cell Vaccine
Profile: In September I will start my fourth year in Biomedical Science at the University of Ottawa. In addition to my studies, I am a first responder for the Student Emergency Response Team, where I provide first aid for medical and trauma emergencies on campus. Apart from research and academics, I enjoy staying active, playing sports and volunteering as a meal assistant at a long-term care residence.
My research project is designed to investigate the role of immunogenic cell death (ICD) markers in the context of improving the therapeutic efficacy of the ICV by determining 1) the impact of known modulators of ICD upon the release of HMGB1 and ATP, and 2) whether the enhancement of ICD results in an improved anti-tumour immune response. This research could improve our understanding of ICD and help to enhance the efficacy and clinical development of the ICVs currently being developed in the Auer lab.
As a student planning to pursue a career in research, this internship is a unique opportunity that will allow me to gain valuable hands-on experience in the laboratory, as well as the chance to collaborate with and learn from accomplished researchers at the Ottawa Hospital Research Institute.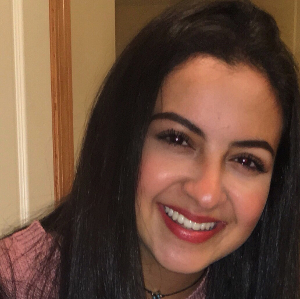 Name: Nour Hassan
Supervisor(s)/Institution: Dr. Douglas Mahoney, University of Calgary
Project Title: The Role of Cancer Cell Infections in Oncolytic Rhabdovirus-mediated Anticancer Immunity
Profile: My name is Nour Hassan and in September, I will be starting my third year at the University of Calgary, completing a major in Biomedical Sciences under the Bachelor of Health Sciences. Outside of school, I spend my time dancing and training competitively with my dance company.
The research I am conducting over the summer with Dr. Mahoney aims to determine how infection of cancer, stromal and immune cells each contribute to the anticancer T cell responses incited by oncolytic rhabdoviruses (ORVs) therapy. I will focus on the role cancer cell infections play in shaping the strength and quality of the anticancer T cell response generated by ORV therapy. Accordingly, findings from this project can provide evidence for more effective ORV-based approaches for treating cancer.
Working on this project will enhance not only my academic and future career decisions, but also, my personal development. Since I am considering research as a career path, I am excited to expand my interest in both cancer and immunology, as well as clarify my path and build a passion for research. Overall, this experience will give me a holistic view of the life of a researcher that I cannot appreciate solely from my classes.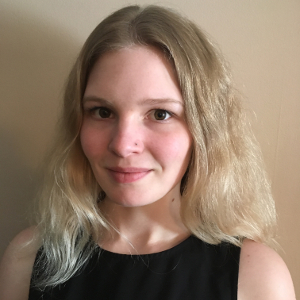 Name: Samantha Holtz
Supervisor(s)/Institution: Dr. Byram Bridle, University of Guelph
Project Title: Combining Oncolytic Virotherapy with Epigenetic Modifiers to Treat Lymphomas
Profile: I am currently finishing my fourth year at the University of Guelph in the Biological Science program with a minor in Molecular Biology and Genetics with hopes of continue my post-graduate education in the field of genetics. In my spare time I enjoy being outside, swimming, and hiking.
My project for the summer will be to assess the potential of different oncolytic viruses, in combination with epigenetic modifiers, in the treatment of B-cell lymphomas. Treatments will be screened using human and mouse cell lines and the most effective combination, if time permits, will be tested in a diffuse large B-cell lymphoma murine model. This research will contribute to the knowledge of oncolytic virotherapy and the use of epigenetic modifiers to combat hematological malignancies. The data from the project can potentially be used to move into a transitional study with B-cell lymphoma-bearing dogs.
This summer position will allow me to gain valuable cross-disciplinary experience in the fields of immunology, virology, and cancer biology which I can use to pursue a career combining my passion for genetics with the importance of cancer research. Most importantly, it will allow me to utilize my education to contribute to a novel biotherapy for lymphatic cancer.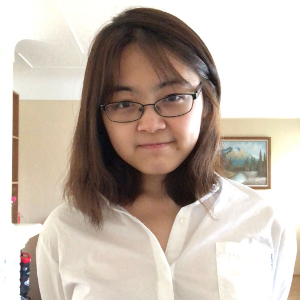 Name: YuQi Li
Supervisor(s)/Institution: Dr. Brad Nelson, University of Victoria
Project Title: Engineering T cells to Enhance Cancer Immunotherapy
Profile: I am currently a third-year biochemistry student entering my fourth year at the University of Victoria in September. In the summer, I will be working in Dr. Brad Nelson's lab at the Deeley Research Centre in Victoria. Outside of campus, I enjoy playing guitar and reading.
The aim of my project is to engineer the T cells by blocking the Casitas B-lineage lymphoma proto-oncogene-b (Cbl-b) using a lentiviral expression system. Enhanced efficacy of adoptive T cell therapy (ACT) has been observed previously with Cbl-b-null T cells in the lab. The activity and efficacy of the engineered T cells will be tested and compared to wild-type T cells in a mouse tumor model and the mutant Cbl-b T cells infiltration into solid tutor models will be observed by immunohistochemistry. This research will ultimately contribute to the development of a ACT for future clinical trials.
This unique opportunity will deepen my understanding in immunotherapy and tumorigenesis. It will also be a huge asset in achieving my career goal of obtaining a PhD degree in cancer biology.