Webinar: Statistical modeling and analysis: An introduction to R
BioCanRx Insider Series: Episode Four
Tuesday, June 9, 2020, 2-3pm EST | Online
Speaker: Phineas Hamilton, postdoctoral researcher at BC Cancer's Deeley Research Centre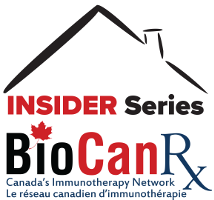 This workshop will cover important topics in learning to use R and Rstudio. These include configuring R to work for you, reading and writing data, concepts for effective data management, reproducible analysis using version control and markdown, and how to use public resources to improve your R skills. The workshop will be targeted to researchers with little or no previous experience in R, but who would like to learn.
Register here:
https://www.eventbrite.com/e/106645050216
Sharing Multi-network Resources for Trainee Success (SMRTS) Seminars Program
Ongoing | Online
The SMRTS (Sharing Multi-network Resources for Trainee Success) Seminars Program is a professional development initiative between 9 national and provincial networks aimed at providing the best possible programming to our respective trainees.
Each month, we will offer our trainees access to a wide range of soft skills programming through a live-streamed webinar or event.
Past topics have included: grant writing strategy, media relations, patents and intellectual property, and communicating in plain language.
Click here to learn more
about SMRTS Seminars Program. 
Past Events
Best Practices for Therapeutic Translation: Optimizing Pre-Clinical Research Rigor and Reproducibility
February 25-26, 2020 | Toronto, Ontario
Learn More
Navigating the Regulatory Steps in Biotherapeutic Translation Workshop
January 16-17, 2020 | Ottawa, Ontario
Learn More
Sharing Best Practices in GMP Manufacturing: Peer-to-Peer Webinar Series
Date TBC, 2018 | Online
This is a knowledge sharing webinar series co-created with GMP manufacturing staff from the BioCanRx network. The purpose of the program is to enhance the skills and competencies of network technical staff through monthly webinars. During these webinars, BioCanRx manufacturing teams or external consultants share best practices in a "round table" discussion format.
Contributing members include:
Biotherapeutics Manufacturing Facility, Ottawa Hospital Research Institute, Ottawa, Ontario
Tumour Immunotherapy Lab, Princess Margaret Cancer Centre, Toronto, Ontario
Alberta Cell Therapy Manufacturing, University of Alberta, Edmonton, Alberta
Cell Production Facility, BCCA's Deeley Research Centre, Victoria, British Columbia
If you or your research team are interested in participating in this webinar series, apply here.
Working with Patients to Inform Early-phase Cancer Clinical Trial Design
March 8, 2017 | Montreal, Quebec
This half-day workshop outlined what patient-oriented research (POR) is, how it is used to inform and impact clinical trials currently, how BioCanRx intends to conduct patient-oriented research to inform cancer clinical trial design, and provided ways for patients to get involved.
BioCanRx network investigators highlighted how they intend to engage patients to inform early-phase clinical trial design of the first Made-in-Canada CAR-T therapy.