The BioCanRx network is changing the face of cancer treatment
BioCanRx's vision is to cure patients and enhance the quality of life of those living with cancer. We will do this by supporting world-class research in the area of biotherapeutics for cancer treatment, and by accelerating to the clinic the most promising cancer biotherapeutics designed to save lives and enable a better quality of life. Through an innovative, collaborative funding process BioCanRx is becoming a world-leader in the translation, manufacture and adoption of innovative cancer biotherapeutics for the benefit of all cancer patients.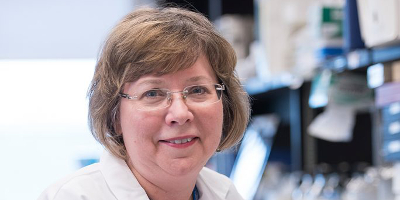 New treatment approaches for a stubborn cancer
Throughout the world, ovarian cancer researchers using mouse models to further their research on the origins, development or treatment of the cancer can thank Ottawa researcher Dr. Barbara Vanderhyden for making their research possible.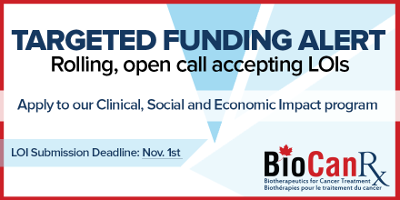 New Targeted Funding Call is Now Open
BioCanRx is placing highest priority on the intake of new applications for funding, in the area of development and application of early Health Technology Assessment (HTA) tools and measures.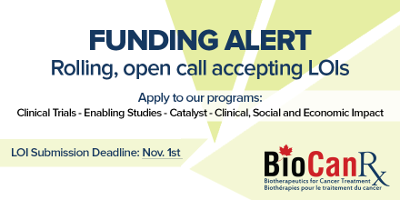 Next Funding Call for Applications is Now Open
BioCanRx is pleased to announce that the next call for applications is now open in all of the Catalyst, Enabling, Clinical Trial, and Clinical, Social & Economic Impact (CSEI) programs.