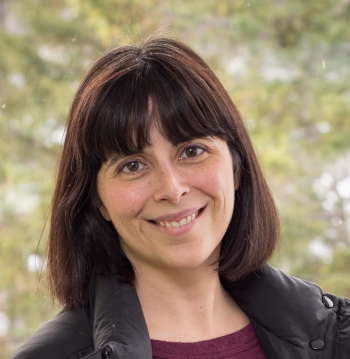 At BioCanRx, we are incredibly proud of our HQP and their dedication to cancer immunotherapy research. Whether they are working on viruses in the lab or examining the socioeconomic barriers to adopting certain treatments in Canada, each one plays a unique role in strengthening our network and expertise in immunotherapy.
BioCanRx is invested in our HQP by providing them with both the training and skills they need to be leaders in academia and industry. We are pleased to introduce Nicole Forbes, who worked for many years in the lab of Dr. Jean-Simon Diallo in Ottawa, Ontario.
1. Tell us about yourself. Give us a brief background. Who are you? Where did you go to school and what is your association to BioCanRx?
Hi, my name is Nicole. I was born in Seattle and have lived in Canada since my undergraduate education at Bishop's University. I found my way into science through a meandering path; as my first degree was a BA in Liberal Arts, minoring in philosophy and Italian. However, what that first chapter in my academic life doesn't tell you is my last year and a half was consumed taking high level biology classes as unnecessary electives, for I had fallen in love with my intro microbiology course and knew right then I wanted to pursue graduate studies. Before diving in, I fast tracked a BSc honours co-op in Microbiology and Immunology from Dalhousie University where I worked in the lab of Dr Roy Duncan on reovirus biology and married my undergrad sweetheart. We took off to Ottawa for my graduate studies, where I worked in the lab of Dr Earl Brown on influenza virus host adaptation and antagonism of the host's innate antiviral response. It was nice timing as pH1N1 happened right in the middle of my PhD.
One of my thesis advisors was Dr John Bell, who told me about the interesting work going on in the lab of Dr Jean-Simon Diallo, where I could apply my virology background in an academic R&D setting and gain exposure to industry. I ended up spending the next amazing 7 years in the Diallo lab working on novel small molecules to boost manufacturing capacity of virus based therapeutics and vaccines. I held a Mitacs Elevate Fellowship, with industrial partner Sanofi Pasteur, which allowed me to translate bench science to industry. My final research project focused on using small molecules to boost lentivirus packaging to maximize production capacity of novel T cell receptor immunotherapies, which was funded by BioCanRx. This has led to the development of a commercial product at Virica, an Ottawa-based biotech start-up co-founded by Dr. Diallo. As a trainee in the Diallo lab, I took advantage of many training opportunities provided to BioCanRx HQPs and helped organize the first year of the Learning Institute at the Summit4Immunotherapy in 2017.
2. Where do you work now, and what is your position?
I currently work at the Public Health Agency of Canada (PHAC) as a Senior Scientific Project Coordinator within the National Advisory Committee on Immunization (NACI) Secretariat. I work with a team of biologists, epidemiologists, public health specialists, and graduate student interns (several from labs funded by BioCanRx) to assemble all scientific evidence needed to inform NACI's decision making, as well as to draft public health guidance on the use of vaccines for vaccine- preventable disease such as COVID-19.
3. What advice do you have for career development that you would pass on to other BioCanRx trainees?
BioCanRx was indispensable in my academic career. 2+ years of my research funding was largely from BioCanRx. I attended numerous informative workshops and training sessions held by BioCanRx that offered me numerous opportunities to fine tune my soft skills which are so important to cross that invisible line from bench science to beyond. One of the great things about BioCanRx HQP programs is it really gives trainees the opportunity to network with their peers and potential employers, and learn how to master the art of targeted small talk.
4. What advice do you have for career development that you would pass on to other BioCanRx trainees?
I want to mention that I ended up in my current job via a chance networking encounter. After leaving the Diallo lab in 2019 I took a term position at Health Canada as a lab biologist working on rapid diagnostic R&D for foodborne pathogens using microfluidics (yes- it WAS quite the change!). I saw an email about an innovation conference open to all HC and PHAC employees and got my manager's permission to attend. Not knowing anyone else there, I sparked up conversation with the person in line next to me at the lunch counter. We ended up sharing a table and quite a lot of conversation. I told her I wanted to find a role in government that could leverage my expertise in virology and immunology as well as experience with vaccine pharma. She offered to pass on my CV. Long story short she was a director at HC and sent my CV to high up management at PHAC. This was in February 2020. Two business days later I received an email offering me an assignment starting April 1. I now have switched over to PHAC full-time and want to stress to all the HQPs reading this- networking is like magic. It can open doors you didn't even know existed. If you are uncomfortable sticking your neck out and talking to people you don't know, push your limits and take advantage of the networking opportunities BioCanRx has to offer, it often gets easier over time.