Member of the Strategic Patient Partner's committee and coordinating patient-partnerships at Centre Hospitalier Universitaire de Sherbrooke (CRCHUS) & Member of the BioCanRx – Cancer Stakeholder Alliance Working Group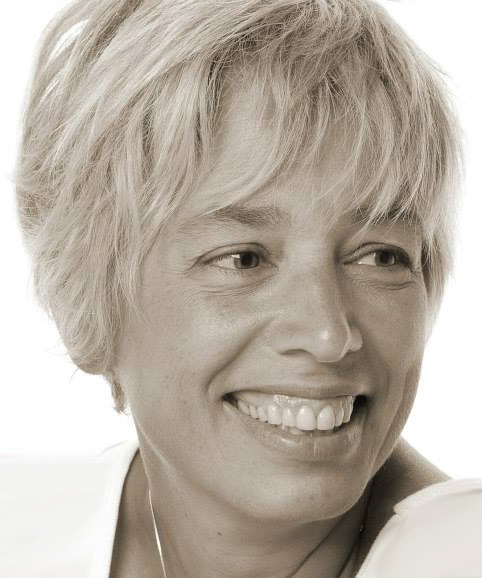 – Catherine, could you share with us about your experience with cancer as both a caregiver and patient?
As a caregiver, I have been caregiver for my mother during her last 18 months of life, when I was 18 years old. Later in life, I was also caregiver to my husband who went through three cancers (two colons, one pulmonary). For him, he's part of the lucky ones. No sequels, no recurrence of cancer – 6 years cancer free.
As a patient I have been diagnosed with triple negative breast cancer. Stage 3 Grade 3. Treatments lasted 10 months and I was able to jump back into active life, five months after the end of my treatments.
– Did you take part in a clinical trial/research? What was the experience like for you?
I took part in a phase IV trial for an anti-nausea medication – the experience was really good as I never vomited. Just had little nauseas, kind of like when your pregnant at the very beginning. Also, being in a clinical trial felt like being a VIP patient. It was great. The only thing I did not appreciate was not having news about the trial afterwards. I would have liked to better understand the outcome. The same comment goes about the other clinical trial I consented to.
The second trial was to verify the hypothesis that when there is a complete response to chemo treatments, it might not be necessary to irradiate the underarm's lymph nodes. I had the same kind of «VIP» feeling, and I had the pleasant surprise to be in the arm of proposed hypothesis. So they spared my underarm and the whole upper neck. And like with the other trial, I didn't like not getting news about it.
For both protocols, the consent forms were incomprehensible.
– Why did you get involved with the CRCHUS Strategic Patient Partner's Committee?
From the very beginning of the cancer journey, I experienced an immense gap of service through the pre-diagnosis phase. Having had the privilege to share with a friend who was going through a relapse as I was waiting for my own diagnosis. The way she could listen to me without being scared, made me think: why not bring along people who have the experience of cancer to listen to those who fear it?
I knew such an idea would need to be proven in order for it to be applied. But I had no idea how to do research.
It had been a month since I was in treatments when serendipity placed Professor Marie-Claude Battista on my path. We crossed paths in a dark alley on December 31st, 2018. We barely knew each other from working together on an event where she was appointed as the person responsible of patient partnership for CRCHUS. I briefly talked to her about my idea; she invited me to join the committee; I fully embraced its mission, and it became my lifeline. It is how cancer ended up making lots of sense into my life. After a year and a half, Marie-Claude was offered a promotion and she proposed me as a successor. For me, patient partnership is the way for me to pay forward.
– Tell us about your role in the organization? How did your background and experience prepare you for this?
From 2005 to 2018, I had been working in and around the health system, first as communication counsellor and later as counsellor in person centered care. I thought I knew what it was inside out. As I became patient, I learned I didn't know a lot of crucial information about it. I missed the expertise of the other in the mirror; having to live with a disease. Having to go through the system on a daily basis…Having to face the possibility of dying in a way that is not just as a distant possibility. Having to feel a total loss of control over my body's reaction to the medication. Having to try to fully understand the treatment and not being able to. Having to fear a recurrence. Having to see in the clinician's eye, his own worry about me. Having to go through the extent of the system's bureaucracy and multiple nonsenses. Having to be a patient. And be patient.
Being in charge of patient partnership gives me an opportunity to change the world on a small scale. I couldn't have dreamt of a better job. I feel my personal and professional experience have merged to let me give back something worthy to society. So three years after cancer, I have no problem saying thanks to cancer.
– How are you working to ensure the cancer patient voice is heard? How does patient-researcher collaboration work at your organization?
The group of patient partners I work with, are totally engaged. Our common goal is that in a not too far future, all research projects start with the following reflection: how could patient-partnership influence this research question. During the last year, we gathered some tools and produced a local researcher's guide to help getting around basic questions about patient partnership when you never included a patient partner in your research team. We have also strongly supported three research projects initiated by patients. One is about documenting the experience of patient partnership at the Centre de recherche du CHUS, another one in theranostic treatments for digestive cancers initiated by a patient, and the last one is a project to identify the needs of kids that have a parent touched by cancer. It is initiated and led by five children from 9 to 12- years-old.
This is all possible because of patient engagement of course but mainly because of the total support we have from the scientific direction of the center and because we are involved in the strategic decisions of the CRCHUS.
– What inspires you most about your work with CRCHUS? What are you most proud of?
The group of extraordinary researchers who devote their brains to the knowledge advancement. For them, it is a lifetime of drilling into a subject, producing knowledge about it… having «intruders» coming and challenging you about what took you a lifetime to build must be quite challenging. Their openness to patient partnership humbles me. We are lucky to have such great people to work with.
– Looking forward, what are you hopeful about for patient partnerships in cancer research?
I hope that clinical trials become true treatment options systematically discussed with patients
I hope anyone, anywhere in Quebec understands what research is and know that they can get involved in it
I hope for more access to clinical trials in remote areas
I hope for more patients involved in decisions about research
I hope for research to be led WITH patients instead of FOR or ABOUT patients.
– What do you like to do beyond your role with CRCHUS?
Being a crazy mom
Doing Karaoke (to the despair of those listening)
Raising chicken that lay many colors of eggs
Building a rustic cabin on the land I inherited in the Eastern Townships
Cooking like a freaking maniac
Painting without knowing what it will become
Reinventing the world over a good meal with friends
Trying things (legal and respectful 😉) I never tried before