Participation from a Patient/Caregiver Perspective

By: Don Wood, Caregiver and Patient Engagement in Research Advocate and BioCanRx 2022 Patient Scholar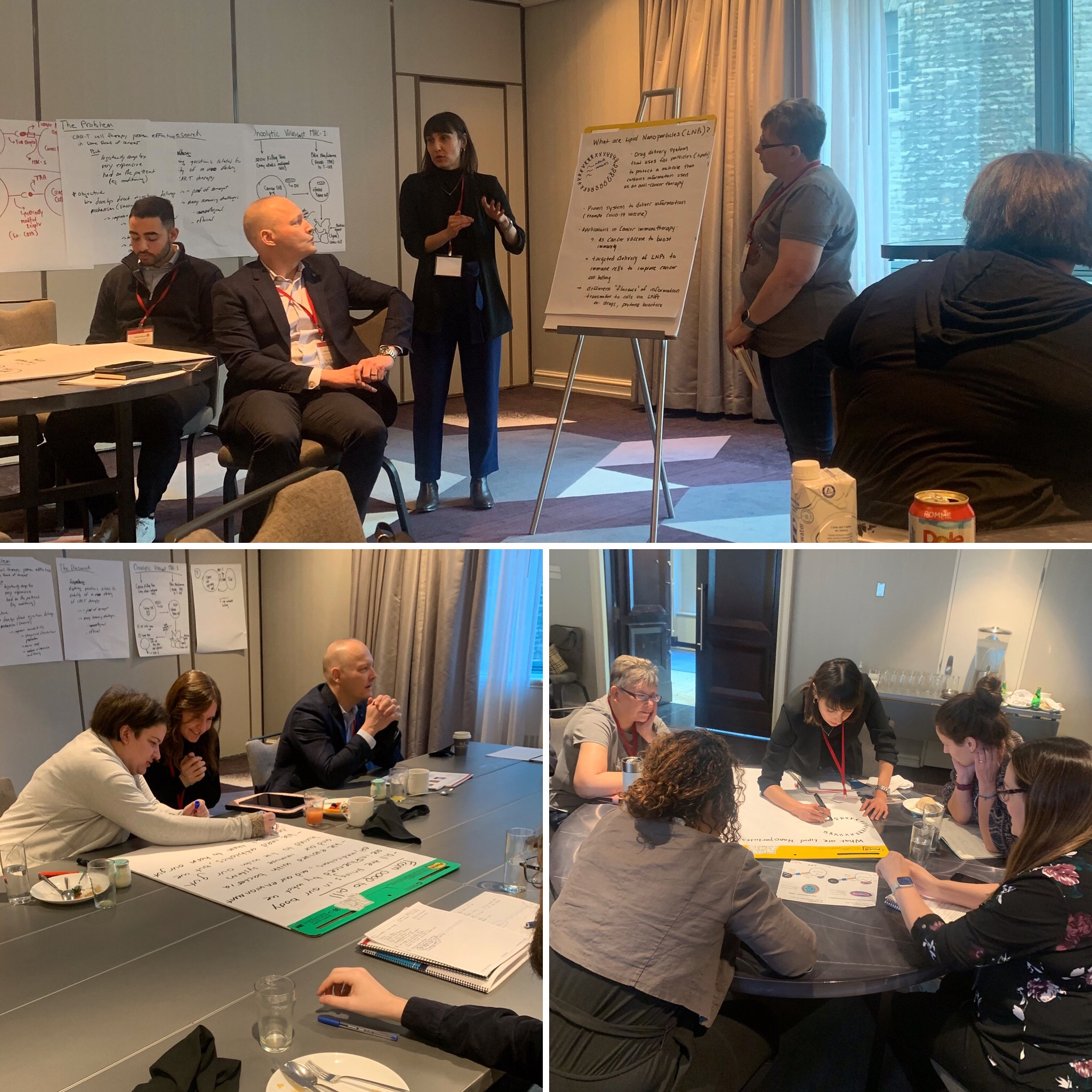 Long before meeting in person in Montreal, November 19-21, for the BioCanRx Summit for Cancer Immunotherapy (Summit4CI). There was pre-work and training classes to take as a Patient Scholar such as Cancer 101, Immunotherapy 101 and Science Communication 101. Prior to signing up in hopes of being chosen to attend I had no idea what being a Patient Scholar was or really meant. How that has changed for me now!

The Learning Institute is a collection of Patient and Academic Scholars chosen from across Canada. Our group consisted of a wide range of patients, survivors, and others like me who are caregivers for a loved one we lost who was affected by cancer. On the academic side we are paired with up-and-coming leaders in the immunotherapy research community. We also were fortunate enough to have Academic Scholars from previous years attend and mentor us alongside HQP scientific experts.

The BioCanRx Summit is truly a one-of-a-kind experience to be able to interact as peer-to-peer equals with leaders in immunotherapy research and the medical community overall; up and coming scientists (the future of our Industry) and patients, survivors and caregivers with lived experience in cancer – a role none of us ever wanted but one we serve proudly and in respect of those who will come after us across Canada.

I originally submitted my application to attend Summit4CI as a personal learning opportunity to become better informed for my work as a caregiver, patient engagement in research advocate and guest speaker on how I could inform and help patients and families as they face a cancer diagnosis and treatment options.

After attending and being involved in all aspects of the Learning Institute, including judging two days of poster sessions as the incredibly talented presenters had just three minutes each to pitch their posters in patient plain language, I am now better educated in the areas of CAR-T therapy, microbiomes, and overall evolving therapies being developed and used for the betterment of all patients facing cancer. This is a must attend event for anyone involved in the scientific, clinical, industry or patient – caregiver area as BioCanRx continues to lead in the fields of science and cancer immunotherapy innovation.


Participation from a BioCanRx HQP Perspective

By: Alex Shepherd, B.Eng, PhD Candidate, Department of Biochemistry Microbiology and Immunology and the National Research Council of Canada, University of Ottawa

When I first applied to the Learning Institute, I had no idea what to expect. With the Summit4CI being my first in person conference ever, I assumed that perhaps it would be a one-off event, like some of the networking sessions I had attended. I was not expecting to be included in a tight knit group of people passionate about sharing their experience on both sides of cancer research, nor was I expecting BioCanRx's steadfast commitment to this cause. I am immensely glad for both.

My journey with cancer began in 2003 when my younger sister was diagnosed with acute lymphoblastic leukaemia. Although, she thankfully survived and is now 15+ cancer free, the experience always played a major part in shaping my approach to cancer research. That being said, the gap between benchtop and bedside remains quite large, and trainees and scientists alike can lose sight of the true purpose of a lot of work they do. The Learning Institute gave me the opportunity to learn how to incorporate more of my experience as a caregiver into my work, as well as communicate the importance of a patient viewpoint to other experts.

The Learning Institute began long before the conference did with our buddy pairings. I was paired with Don Wood, a patient advocate for his late wife and brother. We worked together with the other groups over the course of several months to provide a foundation in immunotherapy for the Patient Scholars and a foundation in scientific communication for the Academics. At the conference itself we worked together to ensure full understanding on both sides and presented a summary of one of the talks to the rest of the group. Working with Don, as well as the other Patient Scholars was the highlight of the conference for me. They asked questions and provided viewpoints I would have never considered. Their insight allowed me to view information presented by the speakers not only as a means to an end, but a means to a better end.

Overall, I feel that the patient perspective was extremely valuable for me as a young researcher, especially as one who is involved in pre-clinical research. I leave the Summit4CI not only with a recharged passion for research, but also a new perspective on research and development and a group of patients ready to lend their ear or advice should I need it. I would whole-heartedly recommend this experience for anyone involved in research; involving patients in research has already proved extremely valuable in our lab. Ultimately, the progression of cancer treatment is a shared, collaborative goal. The patient advocates have been here as long as we have. Why not let them help too?