By Heather Blumenthal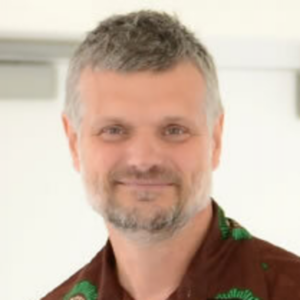 When last this newsletter checked in with Michel Duval, he was working, with the help of a Catalyst grant from BioCanRx, on a new kind of immunotherapy to prevent relapses in children with leukemia who had had a hematopoietic stem cell transplant (HSCT). His project focused on stimulating their innate immune systems to prevent relapses. It sounds like a good idea, except for the complicating factor that, if you stimulate the wrong parts of these children's immune systems, the system could end up attacking their bodies, in something called graft-versus-host disease, which can lead potentially to death. Part of that Catalyst grant was to establish the right dose and frequency of treatment for the new immunotherapy so it would achieve its goals without stimulating the T-cells that could attack the patient's body.
With that accomplished, Dr. Duval, of the CHU Sainte-Justine Research Centre, has moved onto the next phase of the work, this time with the support of an Enabling Studies grant from BioCanRx , to take the necessary steps to move his lab-based discovery into the clinic – and breaking new ground in terms of how a clinical trial is developed in the process.
His discovery now has a name – Therapeutic Inducers of Natural Killer Cell Killing, or ThINKK. ThINKK are a type of immune cell derived from umbilical cord blood, analogs of the naturally occurring plasmacytoid dendritic cells (or pDCs). They differ from natural pDCs in that they do not stimulate T cells, but only natural killer (NK) cells, thus preventing relapses without causing the graft-versus-host disease that is so dangerous. Originally, this cell therapy was intended for use in children with acute lymphoblastic leukemia (ALL) who have undergone HSCT, to help prevent relapses. The technique has also been shown to be effective in neuroblastoma cells. Neuroblastoma is a solid cancer tumour that grows from immature nerve cells in various parts of the body. Indeed, ThINKK opens a new field in post-transplant immunotherapy that could eventually stretch beyond its initial targets.
The Enabling Studies grant is intended to do two things:
Bring manufacturing of the immunotherapy up to clinical standards, through the application of Good Manufacturing Process principles.
Design a protocol for a phase 1 clinical trial for submission to Health Canada.
The first part is a continuation of work that Dr. Duval has been doing all along, with the knowledge that ThINKK is only of benefit if it can make the transition to the clinic. Toxicology studies play an important role to ensure the immunotherapy is both safe and delivered at an effective dosage to stimulate NK cells without activating harmful T cells.
"We've worked on the problem from a variety of angles," says Dr. Duval. "We have not seen T-cell activation in any of them."
The second part, along with the design of a consent form, is being done with the involvement of former ALL patients, teens and young adults, and their parents. This kind of patient involvement is relatively new in the world of clinical trials, but its benefits are increasingly recognized.
Among them is the greater likelihood that the trial will seek to answer questions that are meaningful to people suffering from the disease in question and their families. From a practical standpoint, it also helps to increase the chances that patients will choose to enroll in the study.
Doing this kind of work is essential to taking basic research out of the lab and into the clinic – but support for this kind of work can be difficult to find.
"It's a long journey to find the resources to bring it to the clinic," says Dr. Duval. "But without BioCanRx, there would have been no journey at all."
Eventually, as the journey continues, ThINKK could be a first "off-the-shelf" immunotherapy available to all patients with high-risk malignancies who have received an HSCT as part of their treatment, and an innovative complement to current anti-cancer cell therapies.
---
Heather Blumenthal has been writing about health and health research for more than 20 years and never loses her fascination with the advances Canadian researchers are making.