At BioCanRx, we are incredibly proud of our HQP and their dedication to cancer immunotherapy research. Whether they are working on viruses in the lab or examining the socioeconomic barriers to adopting certain treatments in Canada, each one plays a unique role in strengthening our network and expertise in immunotherapy.
BioCanRx is invested in our HQP by providing them with both the training and skills they need to be leaders in academia and industry.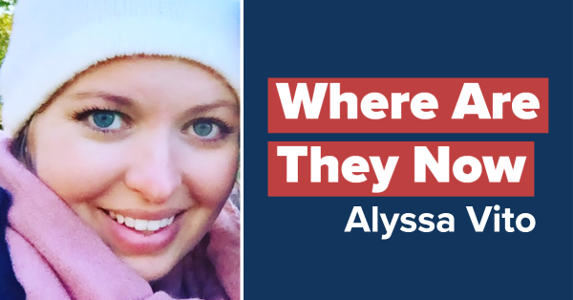 1. Tell us about yourself. Give us a brief background. Who are you? Where did you go to school and what is your association to BioCanRx?
I am a survivor of stage II triple negative breast cancer and a cancer researcher. I got my MSc at McMaster University under the supervision of Dr. John Valliant, focused on the development of novel molecular imaging probes for breast cancer. After completion of my MSc, I wanted to switch my focus to therapy, and pursued my PhD with Dr. Karen Mossman, also at McMaster University. My PhD thesis focused on the use of immunotherapies for triple negative breast cancer and the complex interactions between cancer and the immune system. During my PhD I was an HQP with BioCanRx. I attended the Summit4Cancer Immunotherapy twice, presenting my PhD work on a scientific poster each time. I also attended as a keynote speaker, sharing my personal and professional ties to the disease and co-chaired the Learning Institute.
2. Where do you work now, and what is your position?
I am a senior scientist in preclinical development at Point Biopharma.
3. What does a typical workday look like for you?
In my current role I work 100% remotely. I aid in developing preclinical pipelines for new cancer therapies, planning studies for our current pipelines and working in interdisciplinary teams to manage workflow. This position enables collaboration with vendors worldwide and exposure to all stages of development, from initial project conception through to clinical trial design and protocols.
4. How has your experience with BioCanRx contributed to your career development?
My experience with BioCanRx was valuable to my networking, both personally and professionally. Through various BioCanRx events such as the Learning Institute and the Summit4CI I was able to make lifelong connections with peers and professionals that have become invaluable to my own career development moving forward.
5. What advice do you have for career development that you would pass on to other BioCanRx trainees?
You will get out of graduate school what you put into it. Make sure to explore every opportunity, expose yourself to people from different backgrounds and career paths and pursue science that genuinely excites you. Go to conferences and get comfortable presenting your work to different types of audiences. Talk and network with professionals in academia, industry, law, health policy and any other discipline you can. Undertaking a science-based PhD is a learning experience. It will help you grow innumerably but it does not need to be seen as a straight path to a career in academia. Keep your options open, pursue opportunities as they appear and keep an open mind.