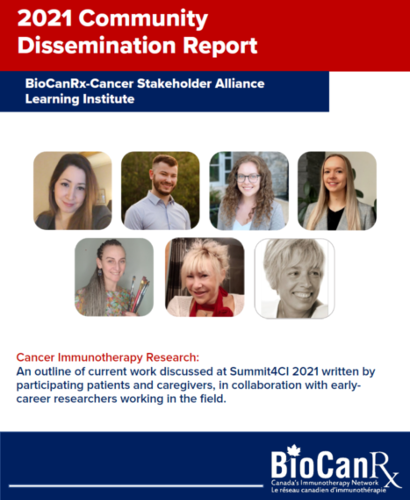 The BioCanRx-Cancer Stakeholder Alliance Learning Institute went virtual for the first time ever as part of Summit4CI 2021. This year, HQP and patient representatives engaged via Zoom to discuss and engage on the scientific content of the conference.
The participants are happy to share the results of these conversations via their Community Dissemination Report, aimed at the oncology patient and researcher community, BioCanRx network stakeholders, and the general public. Read it to learn the key research take-away messages and group reflections on Summit4CI 2021 Virtual plenary topics.
Interested in getting involved with next year's Learning Institute? Contact Megan Mahoney at memahoney@biocanrx.com.