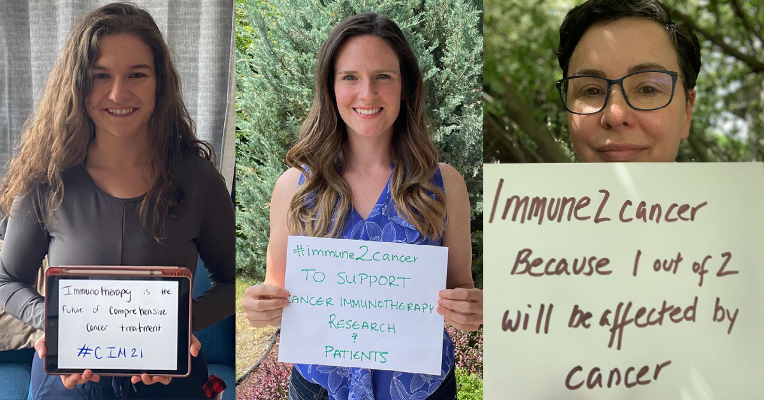 During the month of June, BioCanRx and other organizations took part in recognizing Immunotherapy Month. The goal of this campaign is to bring awareness to the potential of Immunotherapy research in creating a future #Immune2Cancer.
BioCanRx participated by hosting a free screening of the documentary film, Jim Allison: Breakthrough alongside a follow-up Q&A with the Filmmaker, Bill Haney. We also joined in on social media engagement and shared photos from our staff and summer students that displayed why the cause is so important.
The recording of the 'Jim Allison: Breakthrough' Q&A is available to watch here.