June is Immunotherapy Month and BioCanRx participated in a number of events including:
"It's in you to fight cancer"
BioCanRx was honoured to take part in the Canadian Cancer Survivor Network's breakfast, "It's in you to fight cancer," held on Parliament Hill for Immunotherapy Month. Dr. Kelley Parato, BioCanRx's Director of Scientific Affairs, spoke at the event about how immunotherapies work and ongoing research in the field. Learn more about the CCSN here: http://survivornet.ca/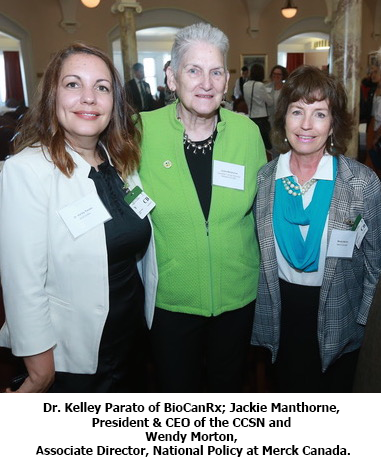 #WearWhite Campaign
June 15th was 'Wear White Day' to symbolize a future immune to cancer. The BioCanRx team wore white and joined the #WearWhite social media campaign on Twitter, Facebook and Instagram to help raise awareness about the lifesaving potential of immunotherapy. According to the Cancer Research Institute, here are some reasons why white = immunotherapy:
White represents your immune system's cancer-fighting white blood cells (lymphocytes)
White symbolizes the lab coats worn by the scientists and clinicians working to find the cures for cancer.
White is the color of all cancer awareness ribbons combined and immunotherapy has the potential to treat all types of cancer.