By Adam Nelson, Dalhousie University and Shirin Lak, University of Montreal, CR-HMR
We've recently concluded the fourth annual Summit for Cancer Immunotherapy (Summit4CI) in Victoria, British Columbia! The conference this year was an immense success and provided a learning and networking opportunity for undergraduate and graduate students, post-doctoral fellows, faculty, technical staff and patients.
HQP Activities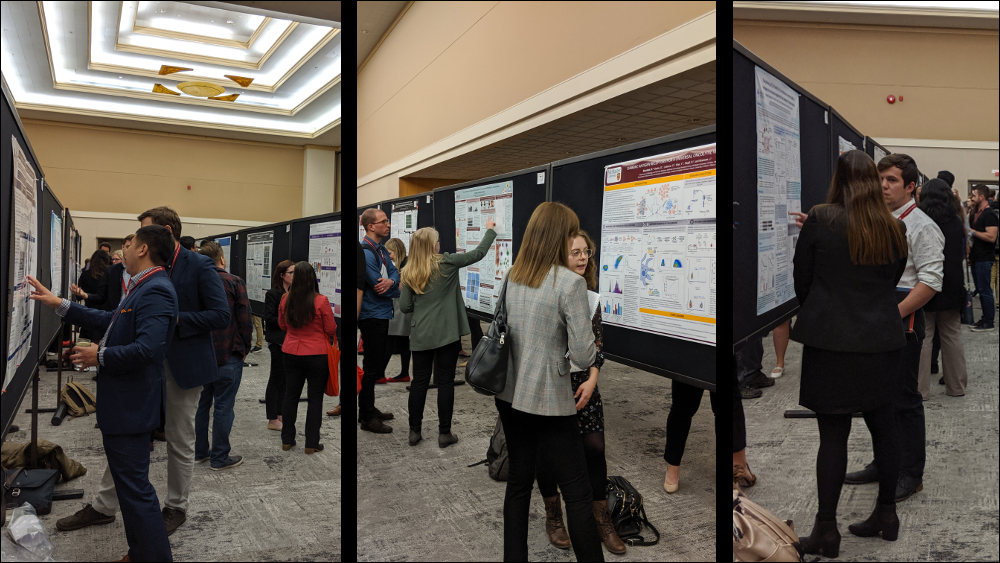 As part of the annual Summit, HQP are invited to attend an HQP/Trainee Day. This provides a unique learning opportunity and a platform to network and develop their professional skills. This year's keynote talk by Drs. Teresa Evans and Nathan Vanderford was focused on the mental wellness of Graduate Trainees, and covered data and trends in health research, as well as strategies to maintain a healthy mental state. They discussed implications of their findings on graduate mental health and made recommendations for maintaining quality of life and coping with academic stress and anxiety. By providing an open discussion environment, trainees were able to share experiences, ask questions, and get some advice too.
Professional development has always been an inseparable part of Summit4CI. As such, this year's HQP day featured a panel discussion on career insights, including experts and leading researchers from a wide range of backgrounds: Dr. Teresa Evans (research and business development), Dr. Rebecca Auer (research clinician), Ismael Samudio (industry scientific lead) and Tina Gruosso (recently transitioned HQP, scientist). The panel was moderated by Bruce Seet, Director of Medical Affairs with Sanofi Pasteur Inc.
Career opportunities in science have evolved significantly over the last several decades, from developing a research programme to all aspects of business and policy. The panel and subsequent breakout sessions (described below) were able to shed light on the different paths available to graduate and undergraduate trainees.
The path to success is rarely smooth; it is marked with stutter starts, backtracks and failure. Accepting past failures and using unfortunate experiences to pave the way for success was the main concept of Dr. Rebecca Auer's session.
Dr. Teresa Evans and Dr. Nathan Vanderford highlighted the current biomedical science job market and outlined strategies like informative interviews to help trainees attain their desired position.
Graduate school is a daunting and difficult time for all students. Dr. Ismael Samudio went through his personal experiences and offered examples of hard and soft skills that helped him to perform at the best of his abilities and ultimately land the right job.
And finally, to highlight our favourite topic of Summit4CI, Dr. Tina Gruosso talked about how to use networking and community engagement to find the right opportunities in her breakout session.
HQP Working Group
In order to provide an HQP perspective in the development of HQP activities taking place at the Summit4CI, highly qualified personnel (HQP) from across Canada were selected to join the working group. This year's HQP working group included: Leonard Angka (OHRI), James Han (UHN), Shirin Lak (CR-HMR), Adam Nelson (Dalhousie University), Julian, Smazynski (BCCA Victoria), Brett Wang (UHN) and Maartje Wouters (BCCA Victoria). If you are interested in being a member of the HQP working group, keep an eye out for the call for applications in December!
Meet the Experts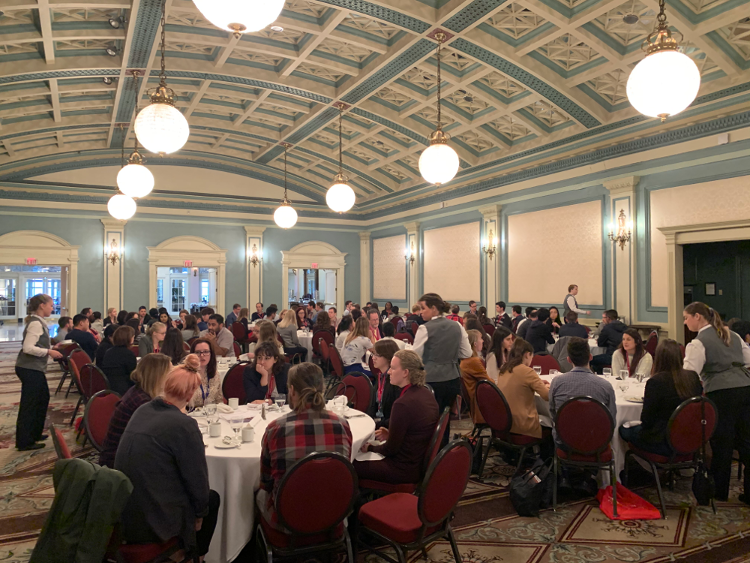 HQP members were given the opportunity to network with experts from various professional sectors during the Meet the Experts event. In this "speed dating" style event, HQP were given a chance to hear from 12 different experts. They learned about the details of their job and had an opportunity to ask the experts questions. This year's experts included Dr. Jeanette Boudreau (Principal Investigator, Dalhousie University), Stephen Herst (COO, Terry Fox Research Institute), Dr. Lindsay Devorkin (Project Leader, AbCellera) and many more. The Meet the Experts event was a major success, generating great conversation and detailing potential future careers for the HQP.
Advice from the Experts for Trainees:
Let your interests guide your career choices. A job is far more satisfying when you are passionate about it
A PhD is often the price of entry for an MSL role and remember that your greatest skill is not expertise in a niche topic; it is the ability to teach yourself any complex problem and devise ways to navigate through it. Scientific acumen is a necessity, but so too is an outgoing personality that gets energized by building strategic relationships and figuring out targeted solutions to other people's problems, so you can have the strongest impact
Perseverance is a key trait- in science and in building your career – try your best to get your foot in the door and then you can prove yourself
Choose a path that will push boundaries, teach and enable you to develop new skills, and broaden relationships and networks
There are a limited number of positions and research grants, and they are highly selective. Don't waste your time applying for things that aren't the right fit but DO make your applications as fitting as possible for the jobs and grants that are the right fit for you.
I learned one thing early in my training that stuck with me until I completed training and got a job. Never say no. When you're a trainee, you need all the experience you can get, you may want to publish, collaborate, etc. but never turn down opportunities. Work hard and then when you have a job you will have the luxury to say no and do only things that interest you.
Choose an area of research that you feel passionate about. Don't be afraid to take risks; responsible risk- taking leads to great innovations and scientific discoveries. Learn as many techniques as possible early in your career and don't be afraid to ask questions & seek help.
It is great to have a plan for where you want to be in your future, but do not limit yourself to the boundaries of that plan. Be curious and open to new opportunities.
Following a career path that is driven by what you're interested in and what your values are results in an authentic work life. Stay open to new ideas and check in with yourself regularly to make sure you enjoy what you do.
Know what you want. Do things you are good at and avoid things that you are bad at. Maintain your composure and treat people with dignity and respect.
To be a successful research administrator you should be results-oriented, detail oriented, an enabler of research and a people person. There has been a significant increase in career opportunities for research administrators in large part due to the increase in team-based, interdisciplinary science. A career in research administration can be very fulfilling for individuals who prefer support roles to lab-based positions.
When communicating with the public, too often scientists overestimate the vocabulary of the people they are talking to and underestimate their intelligence
Learning Institute
The BioCanRx-Cancer Stakeholder Alliance Learning Institute brings together leaders from patient communities and HQP members from the immunotherapy research community to engage in interactive and collaborative knowledge exchange activities. The Learning Institute provides HQP with the ability to communicate their research to patients and to learn how to communicate their science from a patient's perspective. This year's Learning Institute provided ten HQP with the opportunity to engage with the patient community over the course of the conference.
Awardees
Each year, the Summit honours outstanding individuals whose contributions to cancer research and efforts have advanced our knowledge and mission to conquer cancer. This year, ten HQP were given awards for the best poster presentations, speed poster presentations and plenary presentation. New this year was the Imagine Lecture award, given to an HQP who has taken a patient-focused approach to their research, with the goal to improve the quality of life for cancer patients. For a full list of the award winners, please see below.
Top undergrad poster:
Sarah Keyes, BC Cancer Deeley Research Centre, Dr. Julian Lum Lab
Metabolic optimization of T cells during CAR-T cell manufacturing
Top graduate posters:
Allyson Banville, BC Cancer Agency, Dr. Brad Nelson Lab
Mutual Antibody T cell Engagers (MATEs): Steering Chimeric Antigen Receptors (CARs) towards improved safety and flexibility
Nader El-Sayes, McMaster University, Dr. Karen Mossman Lab
Targeting Tumor Heterogeneity with Combination Immunotherapy
Madison Turk, University of Calgary, Dr. Doug Mahoney/Craig Jenne Labs
Investigating non-tumour cell infection in the tumour microenvironment in Oncolytic Viral Therapy
Top PDF posters
Li Deng, McMaster University, Dr. Yonghong Wan Lab
Therapeutic effects of oncolytic virus vaccine targeting tumor neoantigens
Stephen Tully, University of Waterloo, Dr. William Wong
Impact of increasing wait times on overall mortality of Chimeric Antigen Receptor T-cell therapy in large B-cell lymphoma: A discrete event simulation model
Top Speed Posters
Jahanara Rajwani, PhD student, University of Calgary, Dr. Doug Mahoney Lab
Characterizing the role of cancer cell infection in oncolytic rhabdovirus therapy
Leonard Angka, PhD student, Ottawa Hospital Research Institute, Dr. Rebecca Auer Lab
A small molecule screen identifies antagonists of Myeloid Derived Suppressor Cells to prevent post-operative Natural Killer Cell dysfunction and metastases.
Top oral plenary
Julian Smazynski, PhD student, BC Cancer Deeley Research Centre, Dr. Brad Nelson
The TIGIT:CD155 axis as a potential checkpoint pathway in immunologically cold cancers.
Imagine Award Recipient
Brittany Umer, PhD student, University of Alberta, Dr. David Evans
Imagine Award Runners-up
Brian Keller, Medical Resident, University of Ottawa
Alyssa Vito, PhD student, McMaster University, Dr. Karen Mossman Lab