Project summary: Catalyst Program
New generation chimeric antigen receptors for improved adoptive T cell therapy for cancer
Jan 17, 2017 to Dec 31, 2018
HIGHLIGHTS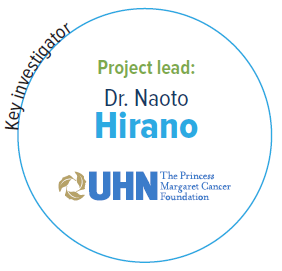 Produces new generation CAR constructs for tumor antigens other than CD19
Generates intellectual property that will lead to important and effective therapeutics for cancer patients in Canada and beyond
Preclinical data critical for the rapid launching of first-in-human clinical trials to treat Canadian cancer patients with CAR-T cell therapy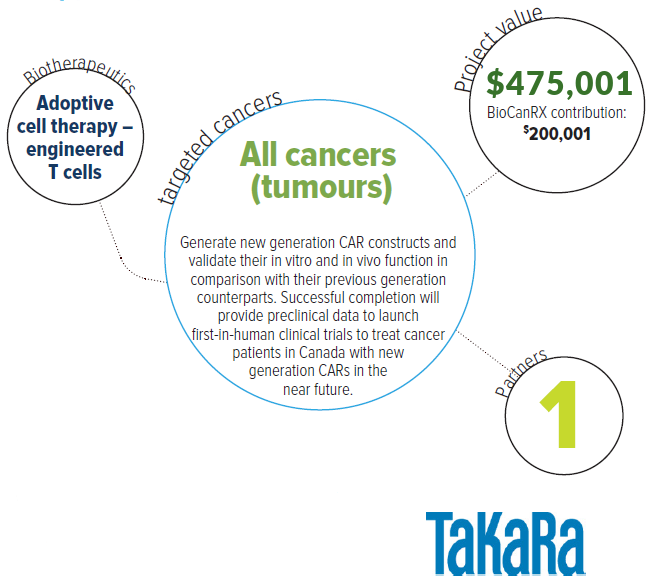 About this project
Adoptive T cell therapy is a type of personalized cancer immunotherapy that utilizes the patient's own T cells to attack their cancer. The results of recent clinical trials show that the adoptive transfer of anti-CD19 chimeric antigen receptor (CAR) T cells can induce dramatic clinical responses in patients with relapsed or refractory B cell malignancies. Importantly, these responses are often durable and long lasting. Encouraged by this, CAR-T cell therapy has been tested in other blood cancers and various solid tumors. However, CAR-T cell therapies targeting antigens other than CD19 have not yet achieved the same level of success. New strategies need to be developed.
The goal of this proposal is to produce new generation CAR constructs for targets other than CD19 and test these constructs in CAR gene therapy clinical trials for cancer patients. The team recently developed a new generation CAR construct with improved quality compared to the conventional CAR constructs currently used. It will produce new generation CAR constructs for tumor antigens other than CD19 and test their function in comparison with their conventional orthologues. Successful completion of this study will provide preclinical data critical for the rapid launching of first-in-human clinical trials to treat Canadian cancer patients with CAR-T cell therapy.
Collectively, this project can provide an integrative platform where new generation CAR-T cells can be made for any given antitumor single-chain variable fragment (scFv) gene in the laboratory and then test its safety and effectiveness in CAR gene therapy clinical trials at Princess Margaret. These clinical trials will be extended to centers throughout Canada. This project will also generate intellectual property that will lead to important and effective therapeutics for cancer patients in Canada and beyond.
The overarching goal of this research is to treat patients with various types of tumors via the adoptive transfer of antitumor CAR-T cells. The objective is to generate new generation CAR constructs and validate their in vitro and in vivo function in comparison with their previous generation counterparts.