By: Ottawa Business Journal
An Ottawa biotech startup that is developing groundbreaking cancer-fighting viruses has inked a deal with a U.S. biopharmaceutical firm to market and sell its products.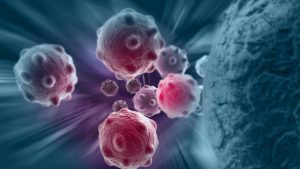 Under the agreement announced this week, Illinois-based AbbVie will have the exclusive right to license up to three of Turnstone Biologics' immunotherapy treatments for commercial purposes. Terms of the deal were not disclosed.
As part of the new partnership, the Ottawa firm will develop up to three therapies based on a specially engineered cancer-fighting virus known as Maraba.
"AbbVie's global reach and deep experience in bringing to market medicines that deliver transformational improvements to patients will accelerate the development of Maraba-based therapies for solid tumours," Turnstone Biologics CEO Sammy Farah said in a news release. "We are committed to delivering on the promise of our technology, and will rapidly advance the AbbVie-optioned therapies as well as our own pipeline of medicines."
"Immunotherapy has the potential to cure even advanced cancers, but so far, it only works in a minority of people," Dr. Bell said in a statement. "We believe that our unique approach has the potential to significantly expand the number of people that can benefit from immunotherapy."