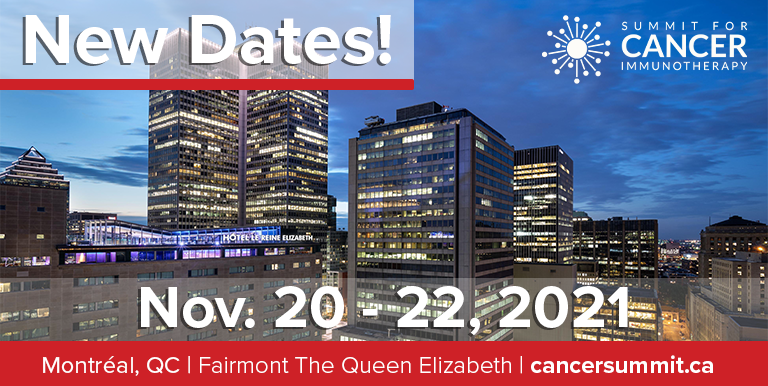 After careful consideration, BioCanRx has decided to postpone the 2020 Summit for Cancer Immunotherapy (Summit4CI) in light of the ongoing effects of the global COVID-19 pandemic. The 5th annual Summit4CI was scheduled to be held November 7-9, 2020, in Montréal, Québec. The Summit will still take place in Montréal, but the new dates will be November 20-22, 2021.
The health and wellbeing of our Summit4CI delegates, speakers, sponsors, committee members and staff is our main priority. During the coming weeks and months, BioCanRx will work with the Scientific Program Committee, HQP Working Group, Learning Institute organizers, speakers and our sponsors to ensure we present an outstanding conference in 2021.
If you have further questions, please contact BioCanRx at info@biocanrx.com. More details will be posted on the Summit for Cancer Immunotherapy website in the days to come.
Thank you for your understanding. Stay safe and we hope you'll join us, and our network members, in November 2021 at the Fairmont The Queen Elizabeth Hotel in Montréal!