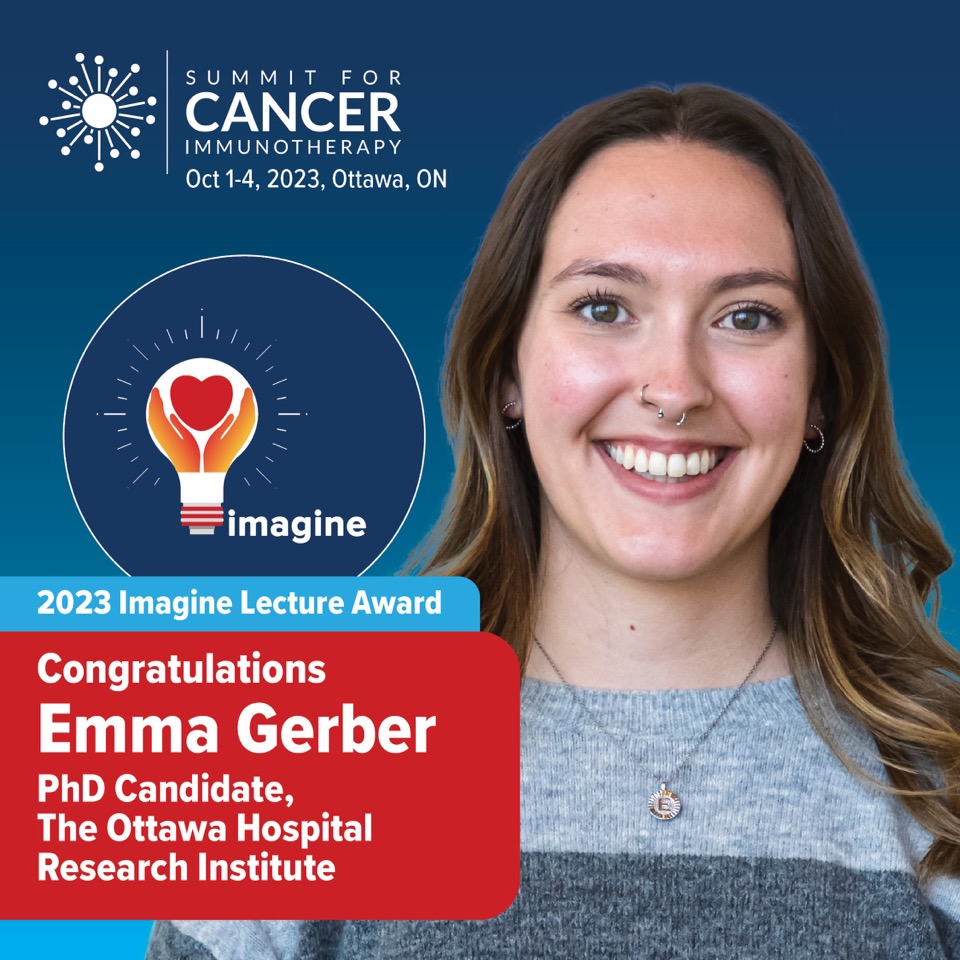 Congratulations to the 2023 Imagine Lecture Award Recipient!
BioCanRx is pleased to announce the recipient of the 2023 Imagine Lecture Award. Congratulations to Emma Gerber, PhD Candidate, The Ottawa Hospital Research Institute!
Inspired by our patient and caregiver community who ask "what if there is another way" for patient care, the goal of the Imagine Lecture is to showcase a Trainee who has taken a patient-focused approach to their research in hopes of ultimately improving on the quality of life of cancer patients.
Emma will give the Imagine Lecture at the Summit for Cancer Immunotherapy on Monday, October 2nd at 3:45 pm. Her talk is titled: Navigating Uncharted Territory: A Case Study of Patient Engagement in Preclinical Ovarian Cancer Research.
Emma is supervised by Drs. Benjamin K. Tsang and Dylan Burger. Her work aims to investigate how small extracellular vesicles mediate chemoresistance and disease progression in ovarian cancer. She coordinates a biobank in the Tsang Lab that collects clinical samples from ovarian cancer patients at The Ottawa Hospital, allowing her to study candidate biomarkers. Emma is inspired by work in collaboration with ovarian cancer patient partners and hopes to inspire the next generation of cancer researchers through community outreach with elementary and high school students.
Learn more about the Imagine Lecture Award here.