Here you will find information on program or workshop offerings to learn more about biotherapeutics clinical translation!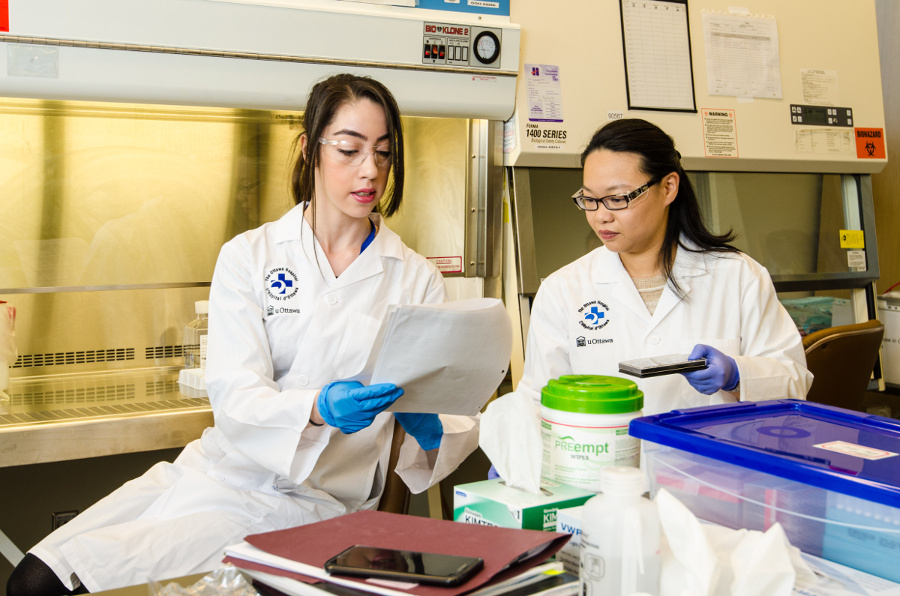 Current Offerings
Sharing Multi-network Resources for Trainee Success (SMRTS) Seminars Program
Ongoing, 2018 | Online
The SMRTS (Sharing Multi-network Resources for Trainee Success) Seminars Program is a professional development initiative between 9 national and provincial networks aimed at providing the best possible programming to our respective trainees.
Each month, we will offer our trainees access to a wide range of soft skills programming through a live-streamed webinar or event.
Past topics have included: grant writing strategy, media relations, patents and intellectual property, and communicating in plain language.
Click here to learn more
about SMRTS Seminars Program. 
Sharing Best Practices in GMP Manufacturing: Peer-to-Peer Webinar Series
Date TBC, 2018 | Online
This is a knowledge sharing webinar series co-created with GMP manufacturing staff from the BioCanRx network. The purpose of the program is to enhance the skills and competencies of network technical staff through monthly webinars. During these webinars, BioCanRx manufacturing teams or external consultants share best practices in a "round table" discussion format.
Contributing members include:
Biotherapeutics Manufacturing Facility, Ottawa Hospital Research Institute, Ottawa, Ontario
Tumour Immunotherapy Lab, Princess Margaret Cancer Centre, Toronto, Ontario
Alberta Cell Therapy Manufacturing, University of Alberta, Edmonton, Alberta
Cell Production Facility, BCCA's Deeley Research Centre, Victoria, British Columbia

If you or your research team are interested in participating in this webinar series, apply here.
Summit for Cancer Immunotherapy
October 27-30, 2018 | Banff, Alberta
Each year, BioCanRx will fund up to 100 HQP to attend Summit4CI through a conference abstract competition.
Stay tuned
for the date when we will start accepting abstracts for Summit4CI 2018.
Summit4CI 2017 took place June 25-28, 2017 in Gatineau, Quebec. The conference highlighted the most promising cancer biotherapeutics discoveries and clinical research in Canada and around the world. An exciting program of distinguished and up-and-coming researchers spoke about the sector, from its basic discoveries to its clinical, social and ethical implications, to its adoption by industry.
For more information, visit
www.cancersummit.ca
.
Past Events

Bench to Bedside for Biotherapeutics (B3) Workshop
October 5, 2017 | Toronto, Ontario

View the full workshop video presentations here.

BioCanRx, in partnership with other biomedical research networks, will be organizing a one-day workshop entitled Bench to Bedside for Biotherapeutics (B3) at the MaRS Discovery District in Toronto. Modules will introduce concepts related to the stages of development for biotherapeutics. Participants will learn about the critical steps to consider at each stage of the process through lectures by experts in the field as they share their experience and insight.

Preclinical Experimental Design & Reporting
March 4, 2016 | Ottawa, Ontario
October 1, 2016 | Vancouver, British Columbia

This one-day workshop introduced preclinical scientists to experimental design and reporting standards outlined in the new NIH Principles and Guidelines for Reporting Preclinical Research requirements. Learning objectives included: (a) gaining a working knowledge of basic experimental design and reporting for the NIH core items, (b) learning how to implement these in the design of their experiments, and (c) an increased awareness of resources available to assist with research design and reporting.
Working with Patients to Inform Early-phase Cancer Clinical Trial Design
March 8, 2017 | Montreal, Quebec

This half-day workshop outlined what patient-oriented research (POR) is, how it is used to inform and impact clinical trials currently, how BioCanRx intends to conduct patient-oriented research to inform cancer clinical trial design, and provided ways for patients to get involved.

BioCanRx network investigators highlighted how they intend to engage patients to inform early-phase clinical trial design of the first Made-in-Canada CAR-T therapy.